03 November 2023
PREVIOUS POST
NEXT POST
YUM x Bina Nusantara University: Sharing Knowledge and Inspiring Youth in Cipanas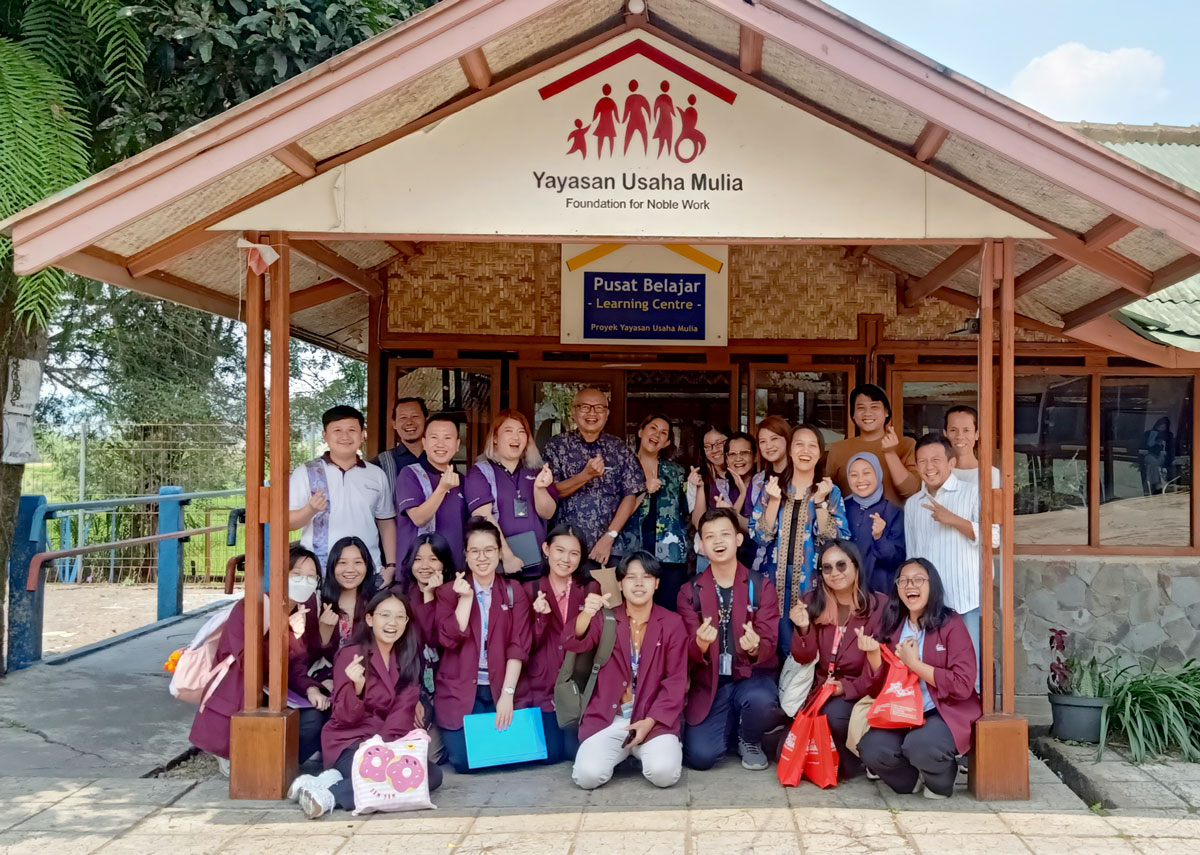 Recently, we had the privilege of hosting a group of dedicated lecturers and students from Bina Nusantara (BINUS) University, who ventured into the communities in Cipanas (West Java) for, not one, but TWO days of activities! This visit was part of their community service initiative, and it left a lasting mark on both the local communities and our team at Yayasan Usaha Mulia (YUM).


A Day of Learning and Empowerment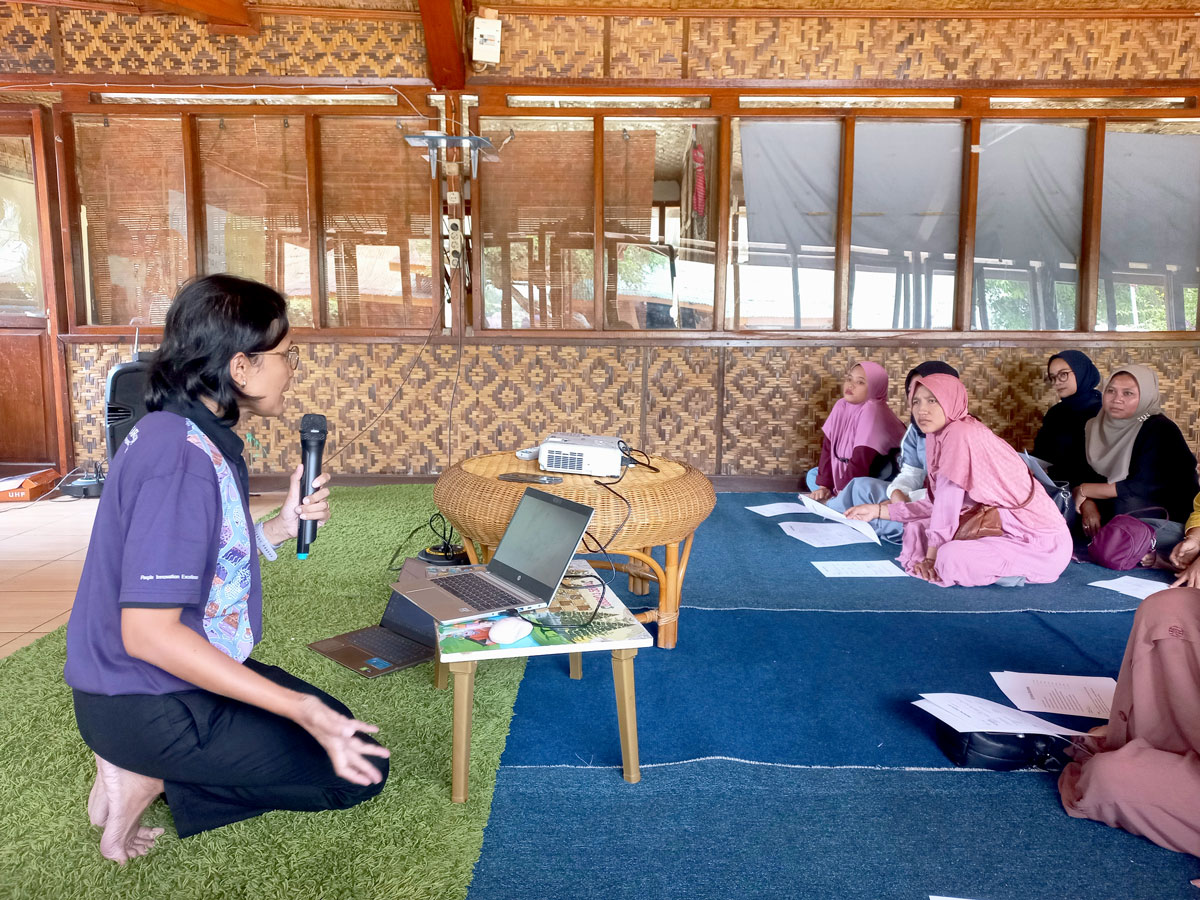 On the 18th of October, the delegation from BINUS University's School of Accounting arrived in Cipanas. The day began with two simultaneous activities that aimed to empower the local community. In one room, Mrs. Levana led a Tax Training session, covering a wide range of tax topics relevant to individuals and businesses. YUM staff and partners attended the session to enhance their knowledge and understanding surrounding tax in Indonesia.
Meanwhile, in another part of our center, Mrs. Theresia and Mrs. Heny conducted a session on Family Financial Planning. Attended by 27 parents and guardians of our Early Childhood Education students, the session emphasized the importance of planning for the future, and later on, ignited discussions on responsible financial management.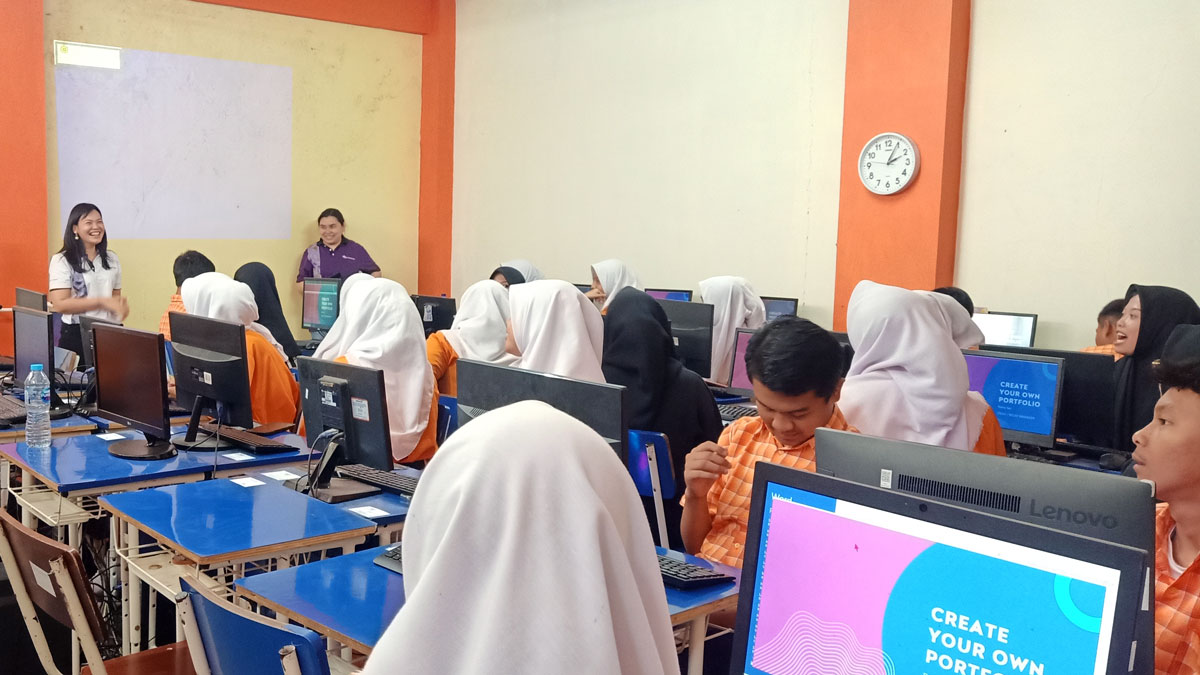 Later that afternoon, the activities moved to one of our partner schools, SMK Sinar Parahyangan, a vocational school focusing on creative and entrepreneurial skills. The students were enthusiastic as Mr. Michael explained Teen Financial Management, emphasizing prudent financial choices from an early age. After that, Mrs. Setiani delivered an engaging lesson on Financial Literacy. The day concluded with an interactive Q&A session, rewarding students who demonstrated a good grasp of the subject matter.
Preparing the Next Generation for Success
On the 19th of October, BINUS University's Computer Science students also visited SMK Parahyangan. The students gained knowledge and important skills such as creating Portfolios and CVs, and were guided on how to prepare for the competitive job market. Delivered by Mrs. Ratna and Mr. Stievan, this knowledge will help them as they embark on their career journeys.
We extend our heartfelt thanks to the dedicated lecturers from BINUS University and Teach For Indonesia. Their commitment to sharing knowledge and empowering the youth of Cipanas is not only inspiring but also essential for their future.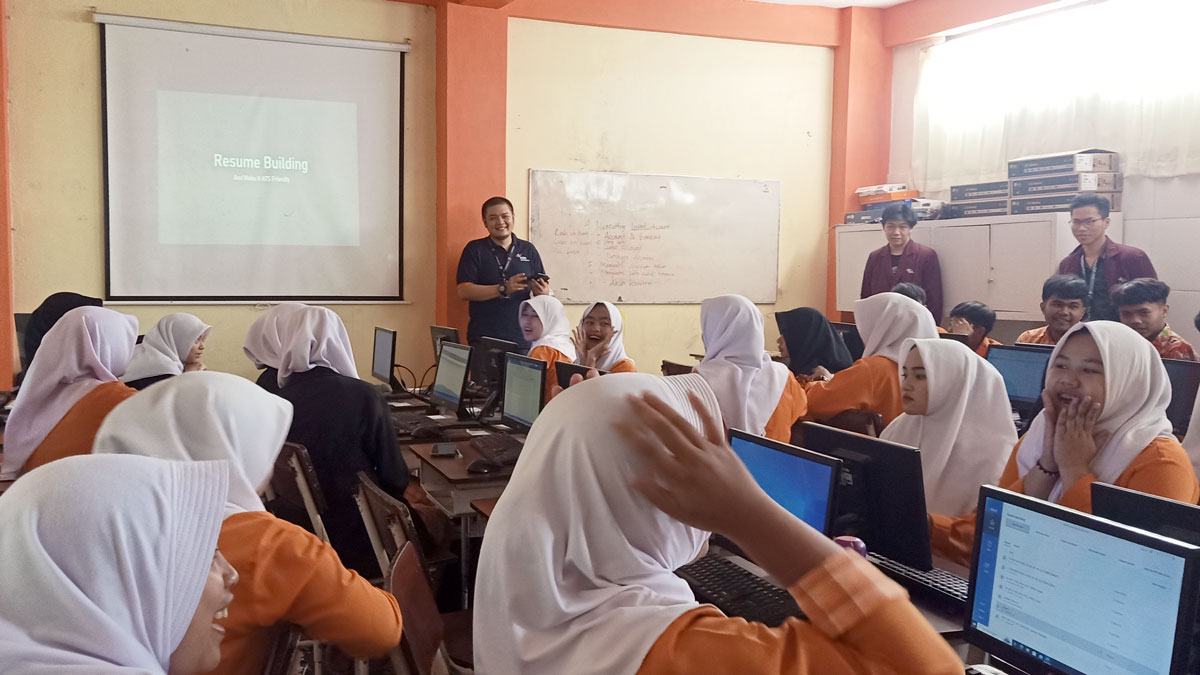 Through partnerships like these, we hope to shape a generation of informed, confident, and capable individuals who will have the ability to acquire decent jobs and help their family out of poverty and, eventually, play a crucial role in their community's growth and development.
We look forward to more collaborations and initiatives that make a positive impact on the lives of the wonderful people we serve.