17 January 2022
PREVIOUS POST
NEXT POST
YUM signs partnership agreement with the Bandung Polytechnic of Social Welfare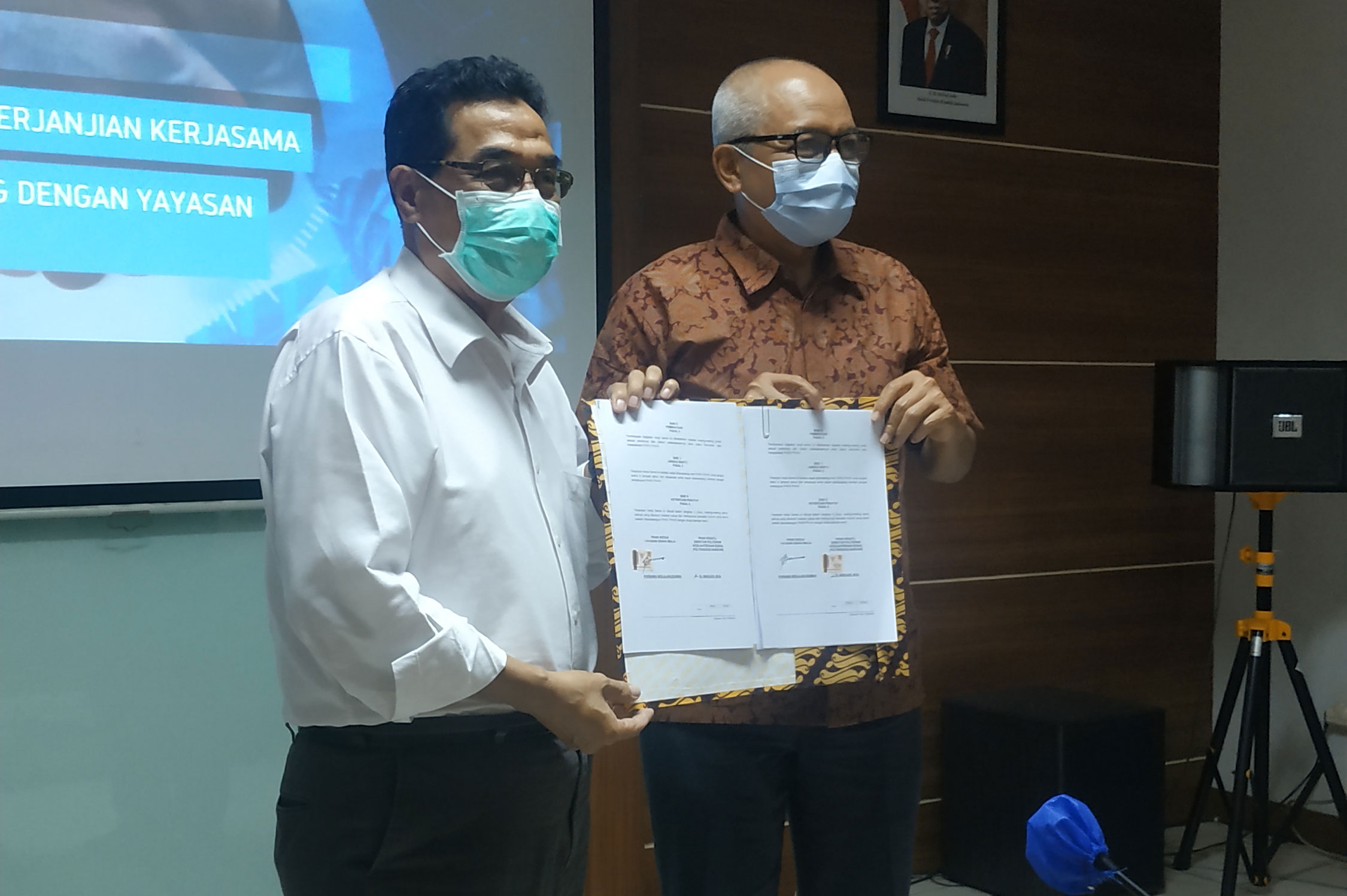 As with most things in life, more can be done when we do it together. Social work is no different. In comparison, the number of people who need help is still way higher than those who are able to provide help. That is why it is important for us to team up in order to better serve those in need.
A partnership is born to increase the quality of social welfare providers
Earlier this month, on 13th of December 2021, Yayasan Usaha Mulia signed a partnership agreement with Politeknik Kesejahteraan Sosial (Poltekesos) Bandung.
Poltekesos Bandung is the oldest university in Indonesia under the Indonesian Ministry of Social Affairs. Thousands of young, spirited students with high social values graduate from Poltekesos every year. Many of them become social workers who provide value to the community at large.
We are proud to mention that two of our very own staff are also alumni of Poltekesos Bandung; Samsul Maarif, our Project Manager in Cipanas, and also Fera Yunira, our Sponsorship Officer who is also an active social worker. [Click here to get to know our staff :)]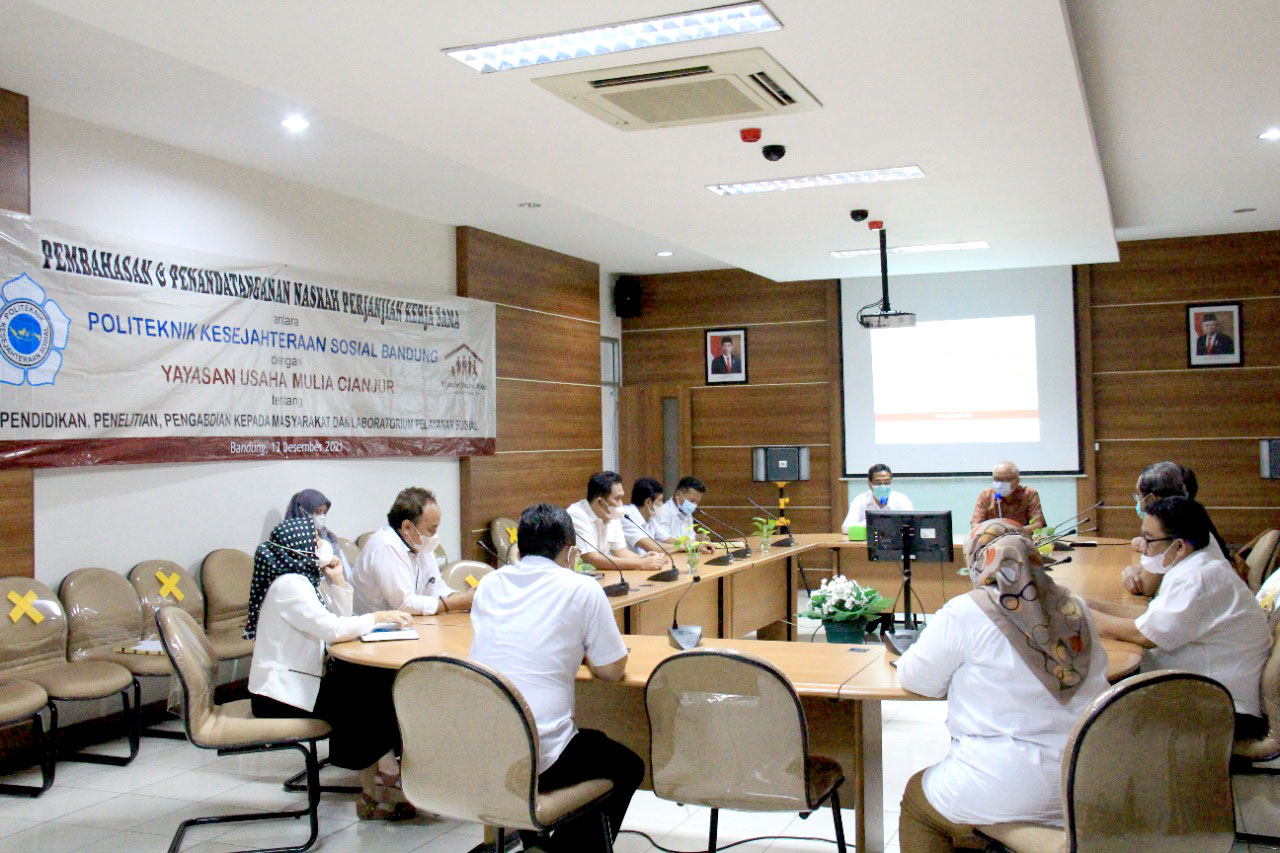 The collaboration between YUM and Poltekesos include:
Capacity building of social welfare providers through trainings and workshops;

Implementation of field practice and student internships;

Research and studies in the field of social welfare.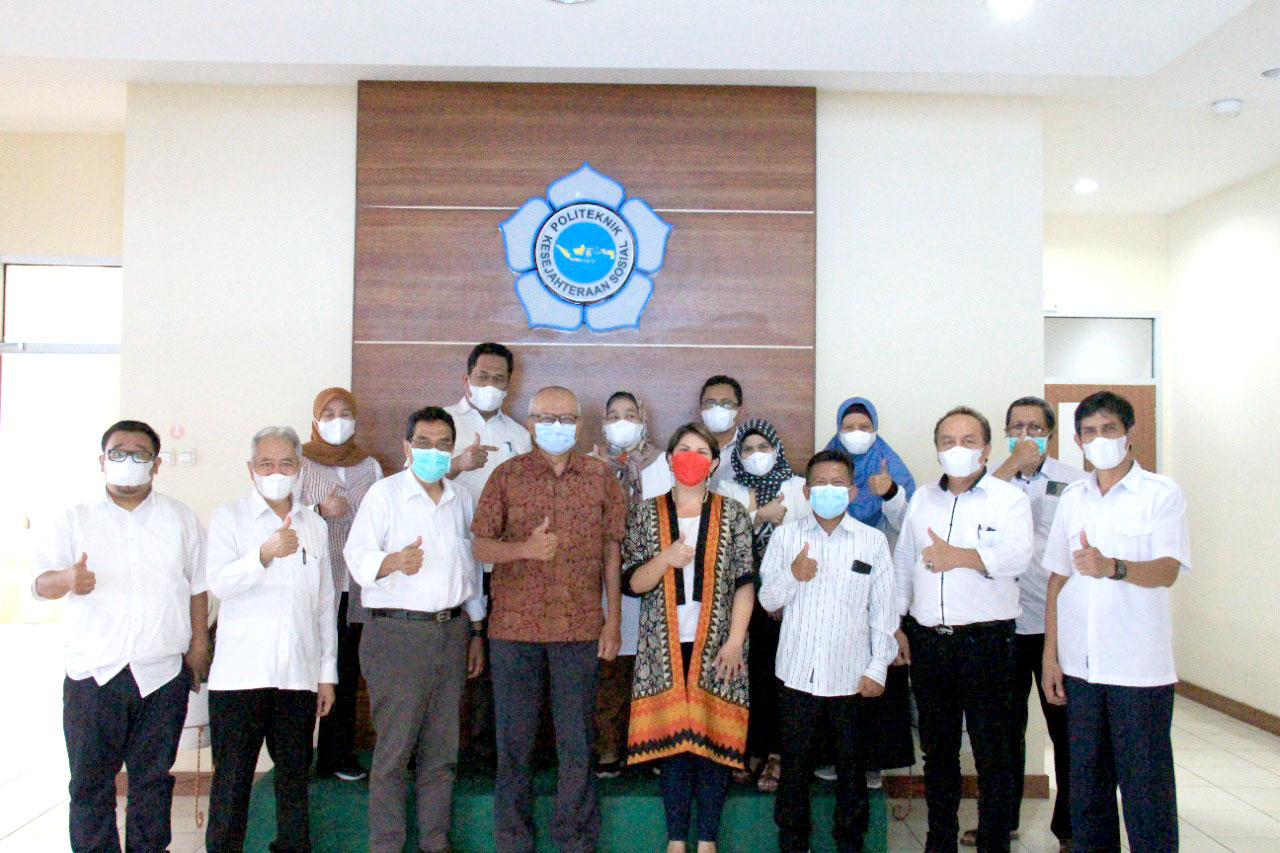 From Yayasan Usaha Mulia, attending the Signing of Partnership Agreement were:
Purnama WIdjajakusumah (Board of Management)
Vanessa Reksodipoetro (Executive Director)
Samsul Maarif (Cipanas Project Manager).
While from Poltekesos Bandung, the attending personnel included:
Nelson Aritonang, Deputy Director I
Wawan Heryana, Deputy Director II
Epi Supiadi, Deputy Director III
Aep Rusmana, Head of Social Work Study Program
Lina Favourita, Head of Social Protection and Empowerment Study Program
Moch Zaenal H., Head of Social Rehabilitation Study Program
We look forward to collaborating with Poltekesos for years to come!