01 October 2019
PREVIOUS POST
The YUM Library in Kalimantan Thrives Once More!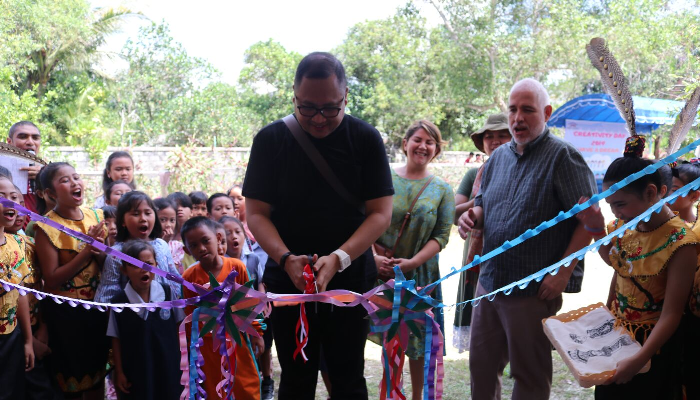 After months of renovations, YUM's library in Kalimantan is back in business. Get ready to see hundreds of kids passing in and out of these doors!
What does a library mean to you? For many of the children in Kalimantan, a library is a safe haven, a home away from home, an opportunity for self-betterment and a chance to learn where, more often than not, the chance does not even exist.
Prior to this renovation, the library in Kalimantan was suffering from many issues. The roof was leaking, the ceiling was falling apart, some of the windows were broken and the carpeted floor was old, greasy and beyond the point of maintenance or recovery. The library was in dire need of fixing and YUM finally gained support to do so. YUM always wishes to provide the children consistently with the best, cleanest and safest space for a library and so began fundraising drives for the long pending renovation.
In 2018, there had been a couple of renovations done, but this new one forced the library to be closed off for a short term and to temporarily move to a smaller location. So while the library did continue to be open and still functional, the original location was getting its makeover done.
The grand reopening of the library was in the beginning of July and what a blast it was! Almost 400 children came for the reopening, where they finally got to take a peek inside their new book sanctuary. Completed with brand new bookshelves, furniture, tiled floors and hundreds of books to read, this library was raring to be used!
None of this would have been possible without help and support from the generous donors at Linklaters. They continuously and graciously donate to our projects and help make a positive impact on the children in Kalimantan and YUM is extremely grateful for their continued support.
Written by Sarah Kurian, Social Media Intern.