Palu & Donggala Emergency Relief Support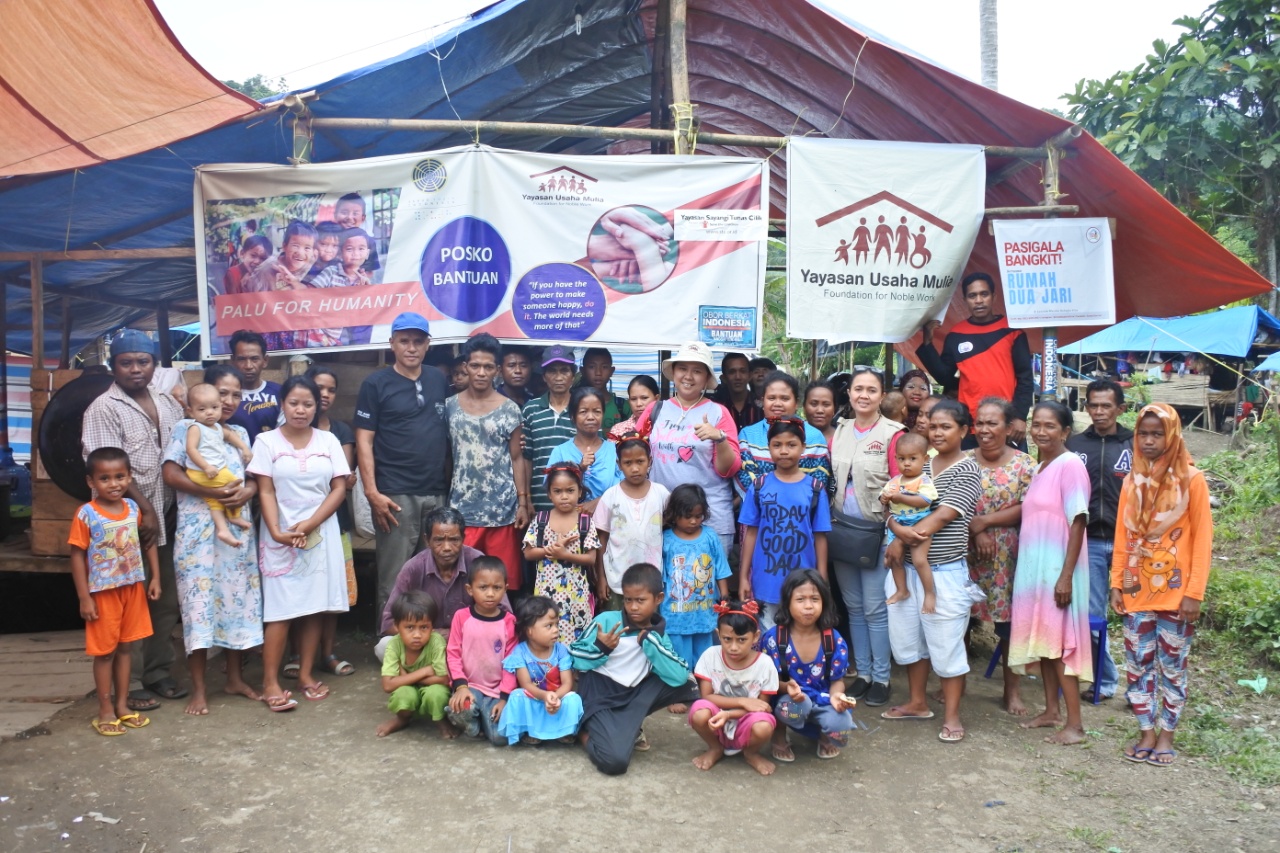 On 28 September 2018, Palu was hit by what BBC described as a 'worst case' scenario, combining a large earthquake with a 7.4 magnitude, followed by a tsunami, major liquefaction and landslides that devastated the regions of Palu, Donggala and Sigi, resulting in total destruction of most buildings in the area.
YUM, with the help of Global Giving, Susila Dharma Organizations, and individual donors were able to provide emergency relief packages to over 2,500 families in more than 17 villages.
From over $75,000 collected through the donations, we were able to visit Palu and Donggala 4 times, from which we were able to provide electricity generators, ready-made food, teaching materials, clothing, clean water, and other necessities for the survivors.
In addition to that, YUM also provided a trauma healing workshop delivered through storytelling, drawing & coloring, and the making of a time capsule. With the remaining funds, YUM is working along with ForBes to build 45 temporary houses in the villages of Amal and Saloya.