01 September 2023
PREVIOUS POST
Our New Program: Entrepreneurship for Kids!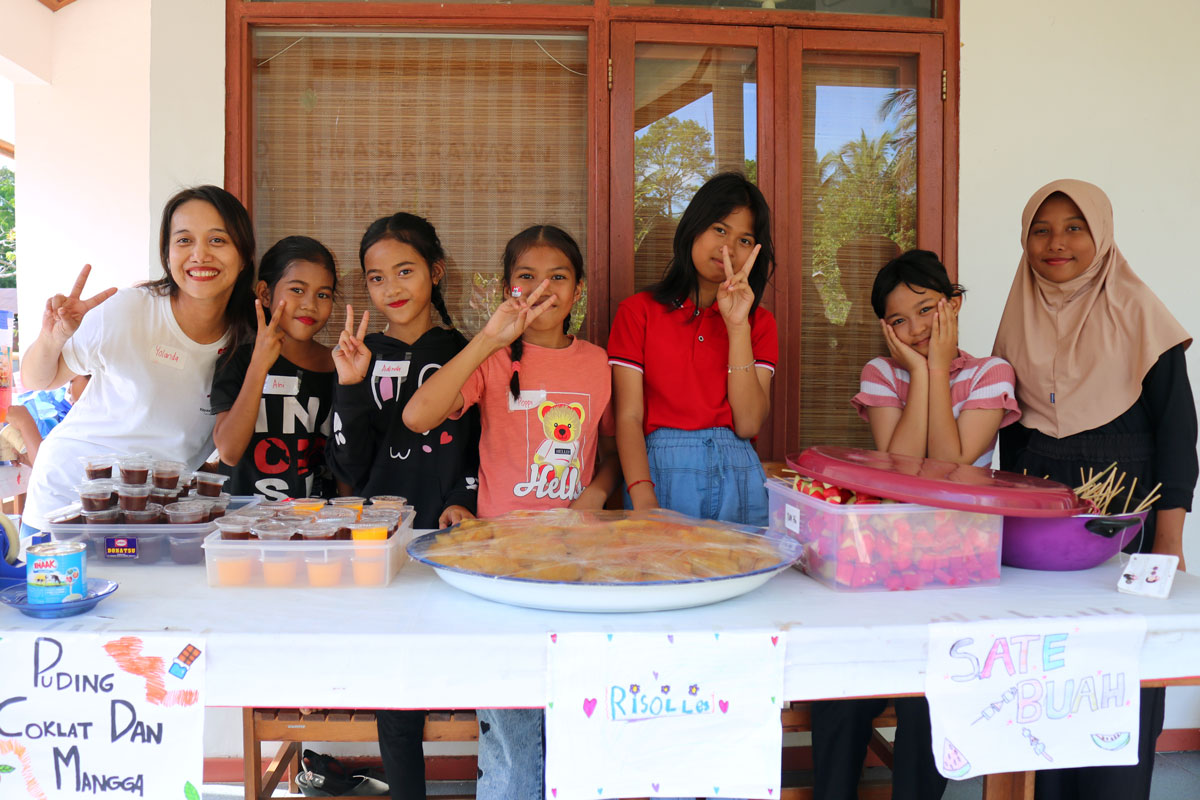 As we look into the future, employment no longer entails working in an office or a factory, but also the possibility of creating our own business. With this in mind, we want to give the children of Bukit Batu, Central Kalimantan, a head start by creating a new activity in our community library: entrepreneurship for kids. This program is designed to engage Grade 6 students and train their problem solving skills, improve their self-confidence, inspire them to be innovative & creative, and encourage their growth mindset.
10 children who are active library members participated in this first batch of entrepreneurship workshop for kids. The workshop ran for 5 days. In the first four days, the participants learned about the characteristics and terms used in entrepreneurship, as well as an introduction to writing a business plan. The participants also did practical activities such as visiting small local businesses nearby and worked on their teamwork skills.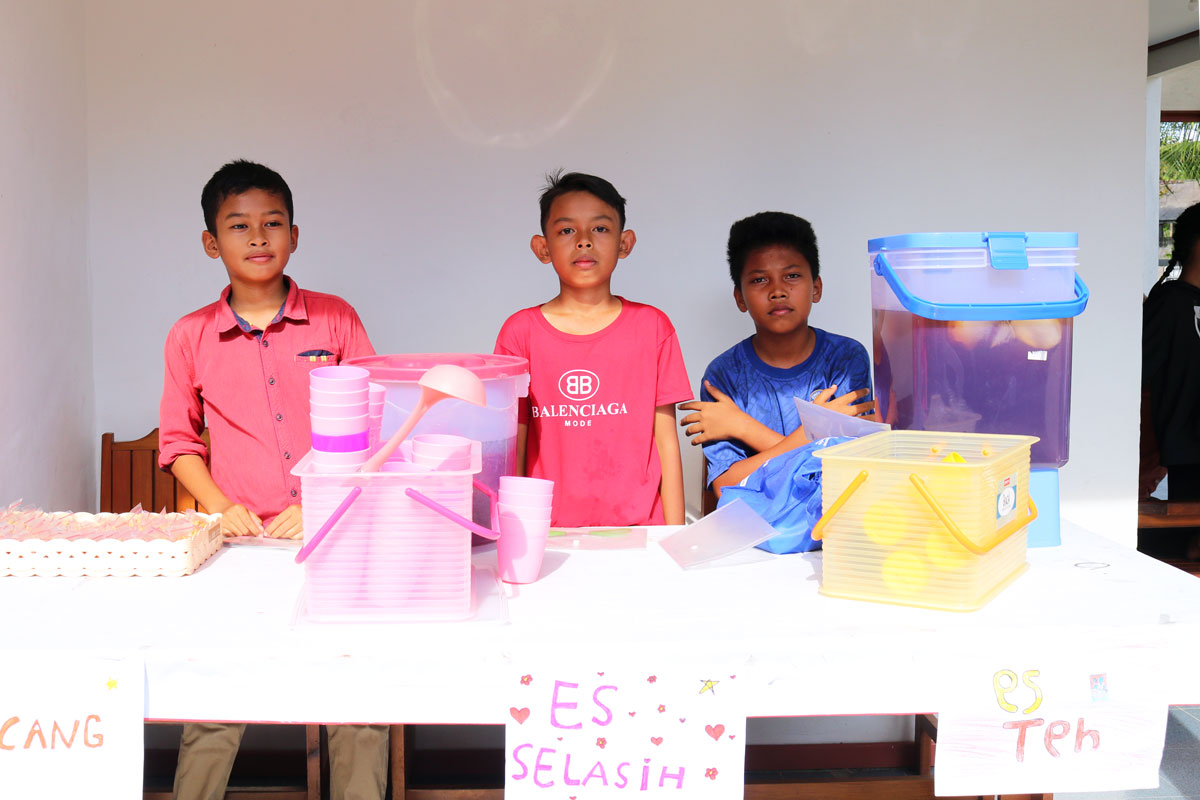 The last day of the workshop coincided with the YUM Creativity Day, which was the perfect opportunity for the participants to practice their entrepreneurship skills. There, they practiced selling their "business ideas", mostly snacks and drinks, which they made the day before. Instead of money, those who attended Creativity Day were given a free coupon to exchange for their snack/drink of choice.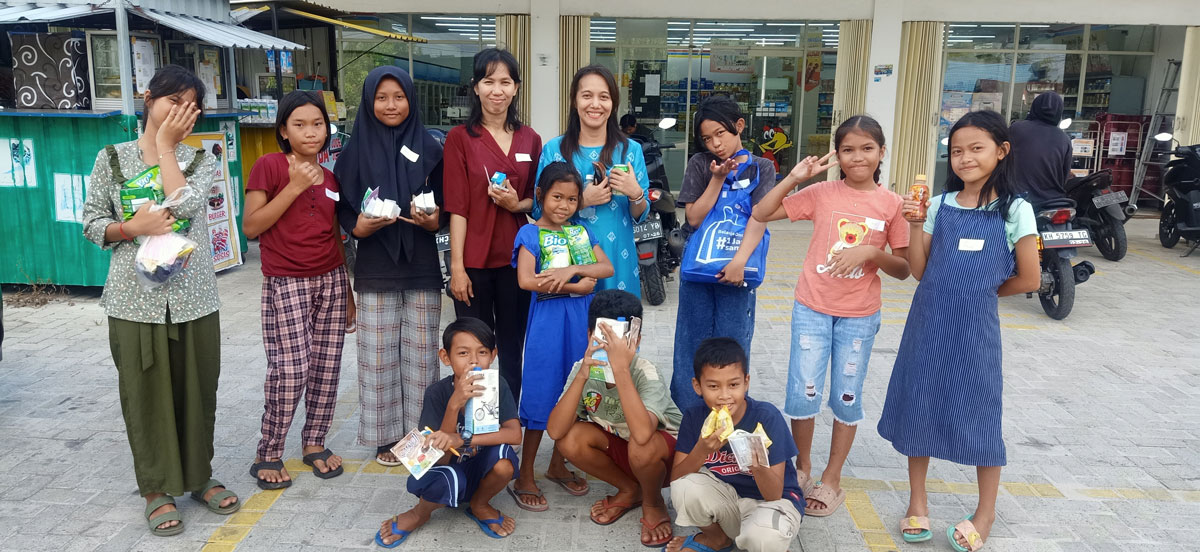 Let's hear what AA and AD, both participants of the workshop and our future entrepreneurs, said about this program:
"The activities are fun and full of joy. When Ms. Yolanda assigned us to purchase the materials from the shop, we were a bit afraid. But fortunately, we were in a group and our group became the runner-up to accomplish the challenge. We learned to be more confident by practicing talking with older people through interviews with small business owners. Our favorite activity was when we prepared snacks for the Creativity Day."
Before we ran the workshop, we asked the parents' permission and asked their opinions about it afterwards. Here's what Mrs. LU, NO's mother has to say about the workshop:
"We are thankful to YUM for choosing our son to be one of the participants. This type of activity is completely new to him. He was so excited to go and do the workshop. Our house is a bit far (10 km) from the library and because there is no public transportation, his father drove and picked him to and from the library every afternoon. We believe it will have a good impact on our son's future."
The results of this first "Kidspreneurship" program were very satisfying and we are already looking forward to our next workshop!