18 October 2021
PREVIOUS POST
NEXT POST
Observing International Day for the Eradication of Poverty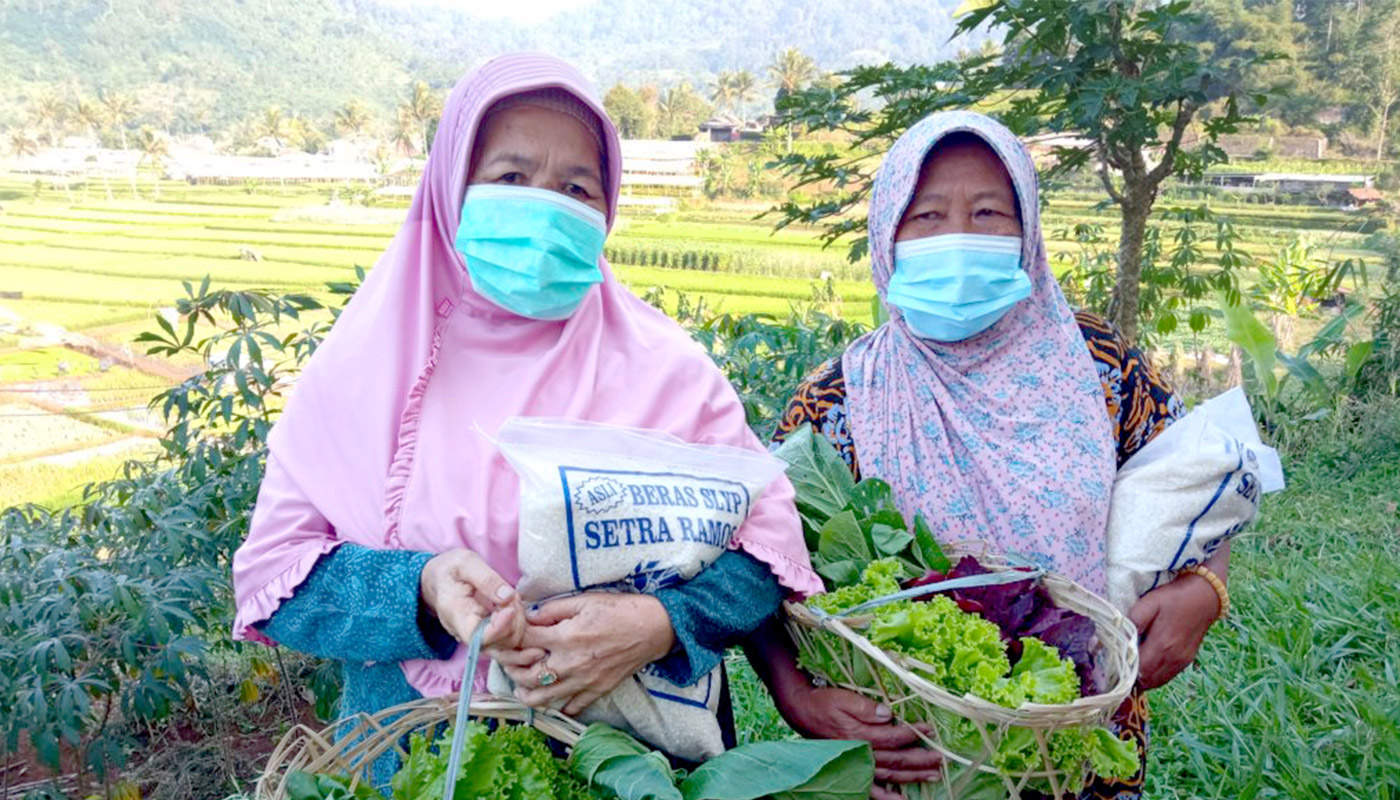 Yesterday was International Day for the Eradication of Poverty. According to the United Nations, even before the pandemic, more than 700 million people on this planet live below the poverty line. Developing countries are most at risk from the effects of the pandemic, not only as a health crisis but as a devastating social and economic crisis over the years to come. In Indonesia, 27.55 million people are struggling financially every day.
Poverty is a global issue that is prevalent, and it is a complex one that can last for generations. There are a great number of factors that contribute to poverty, and they are usually interconnected with one another. A simple example would be the relation between food security and education. People living in poverty may lack access and knowledge to affordable, nutritious food so they settle for whatever is available. The lack of proper nutrition could then increase the possibility of stunting in children. This leads to the children who are stunted not having the mental capacity they need to further their studies and giving up the opportunity to better their lives. Eventually, they resign to the life that they know — one that their parents lead. And so the cycle continues.
So, how do you solve an issue so prevalent, severe and that lasts for generations?
For an issue so complex, it is not enough to provide support occasionally – a more consistent and holistic approach is necessary. And it all begins with relationships with the people that we aim to support…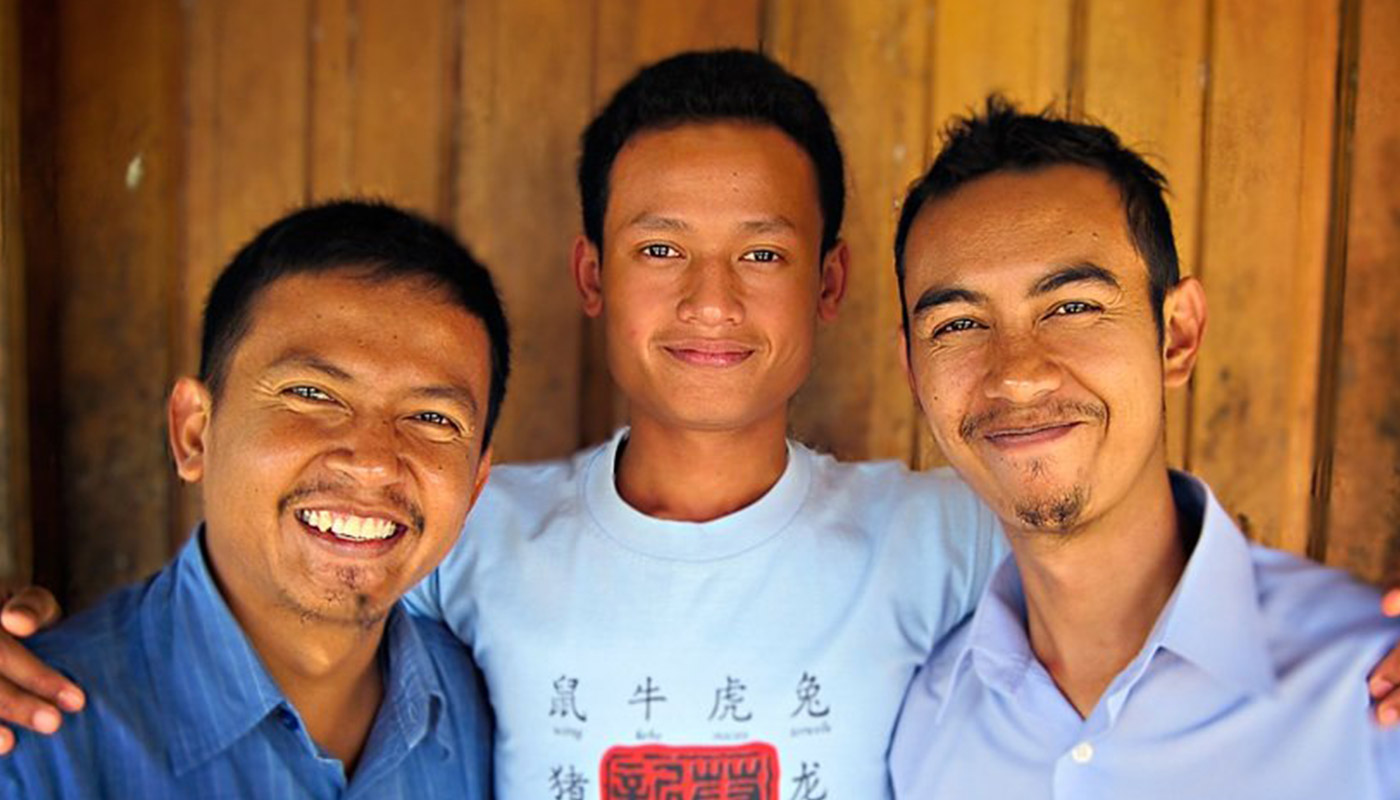 One person at a time, every step of the way
For more than four decades and through various projects, YUM has worked in this vast archipelago to support communities, to give them hope and a way out of the cycle of poverty. The years of experience working in Indonesia has led to a deep understanding of the needs of these communities and helped build strong relationships with the people we serve as well as our partners and institutions. Throughout the years, some projects have evolved to address the issues that come as the world develops into what we know today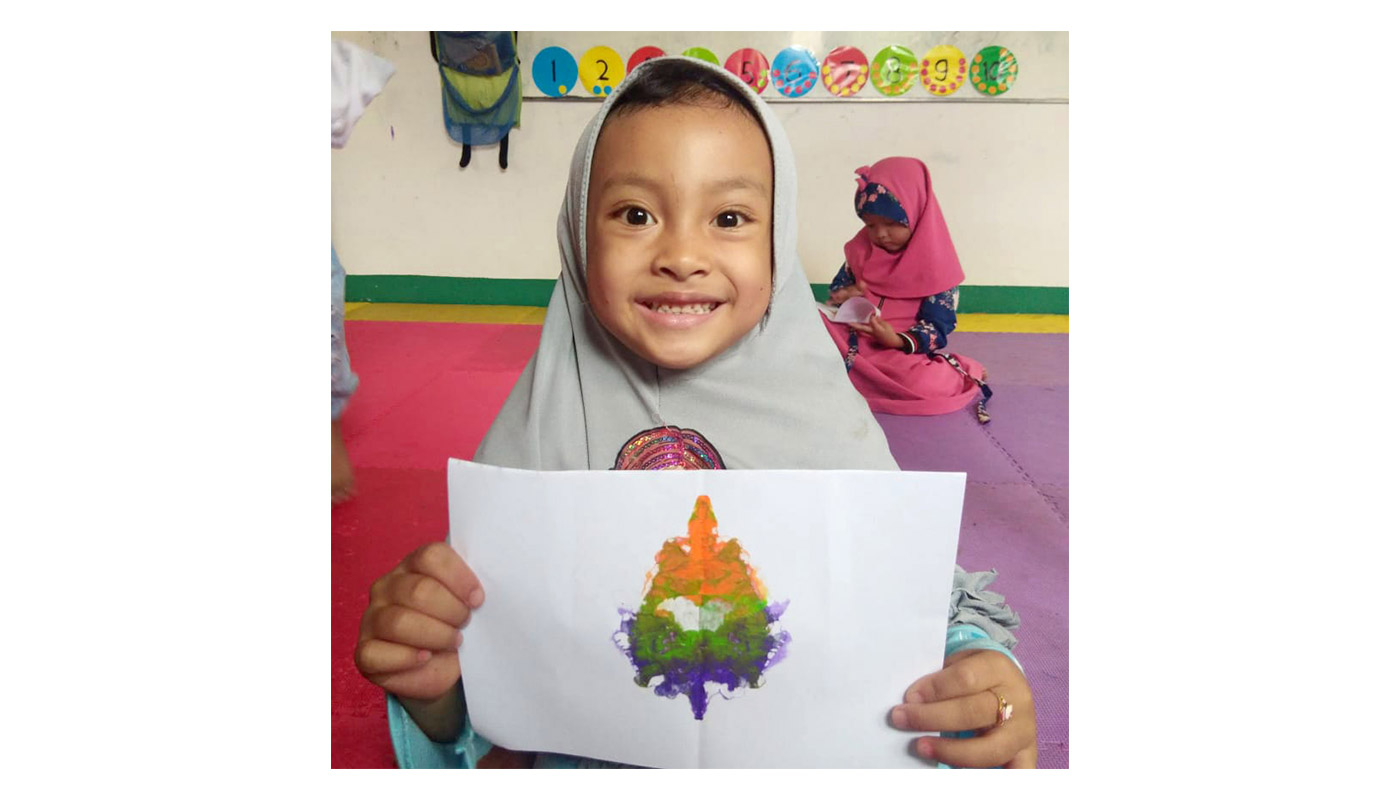 Education
Children born into families, who for generations were resigned to a life of poverty, have little hope of breaking the cycle of poverty unless they have access to education. A wide-range of educational solutions has been developed to provide the children with a fighting chance. From early childhood learning center, to community libraries, to vocational training centers for young people to gain skills they need to get decent jobs, to scholarships and sponsorships, we do the best to provide quality education for the younger generation in Cipanas and Bukit Batu from early age to young adulthood.
Health
In Central Kalimantan and West Java, there is a desperate need for proper health education and resources. The communities in these areas still lack good healthcare which also impacts their economic and social aspects. In West Java, there is a great number of elderly and pregnant mothers and the lack of skilled healthcare workers. YUM intervenes by providing nutrition to pregnant mothers as well as training to cadres in numerous posyandu (local community healthpost) to name a few. While in Central Kalimantan, YUM's leadership in disease prevention has led to major milestones particularly in the areas of sanitation, clean water, health promotion and malaria.
Community development
YUM's community based projects aim to provide a better standard of living for those families living in poverty. The aim is to create a foundation for long-term stability and growth by promoting cooperation between members of each community and show communities what can be achieved when they work together. In West Java, YUM Organic Farm aims to promote a healthy community and environmental sustainability through organic farming. While in Central Kalimantan, YUM's agriculture projects are designed to improve the nutritional and economic situation of the local population, as well as to reverse the current deterioration of soil quality.
As we are all rebuilding from the fallout of the devastating pandemic, it takes all of us to help the communities get back on their way out of poverty. Join us in supporting communities and assist them in getting out of poverty so that we are all one step closer to eradicating poverty. You can contribute by donating, or you can help by becoming a volunteer (send us an email to: jakarta@yumindonesia.org) today.