23 December 2022
PREVIOUS POST
NEXT POST
Healthy Toilet Units Pilot Project - 7 Years Later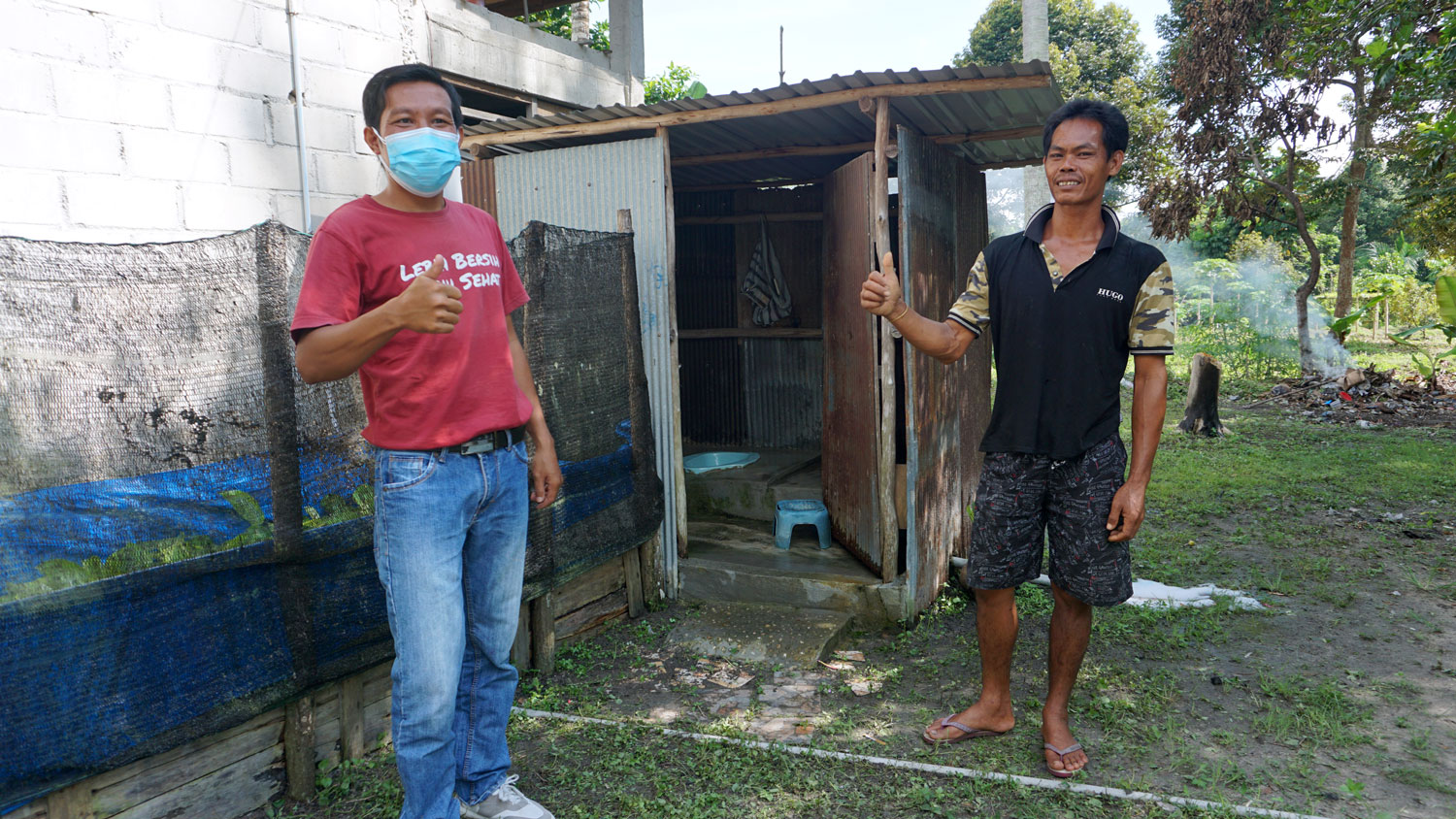 In 2013, YUM did a Sanitation survey in Bukit Batu, Central Kalimantan, and found that 30% of households had no toilet. The rest of the households had varied types of toilet systems, mostly not conforming with normal sanitation standards and no treatment system for waste water. This lack of septic systems generate soil infiltrations that eventually contaminate water sources.
A study by the World Bank's Water and Sanitation Program (WSP) in 2008 revealed that poor sanitation, including poor hygiene, causes at least 120 million sickness due to diseases and 50,000 premature deaths annually. Infant mortality and child malnutrition in low-income areas of Indonesia is greatly associated with inadequate access to safe water and basic sanitation. This presents significant damage to the country's future potential.
Pioneering sanitation in Bukit Batu, Central Kalimantan

In 2015, YUM implemented a pilot project to test Healthy Toilet Units that was funded by the Japan Water Fund. Fifteen families worked together with YUM staff and built economic and efficient toilet units with sealed septic tanks and reed filtration systems. This successful pilot led to a large-scale Sanitation project whereby additional 410 families built subsidized Healthy Toilet Units based on the initial model.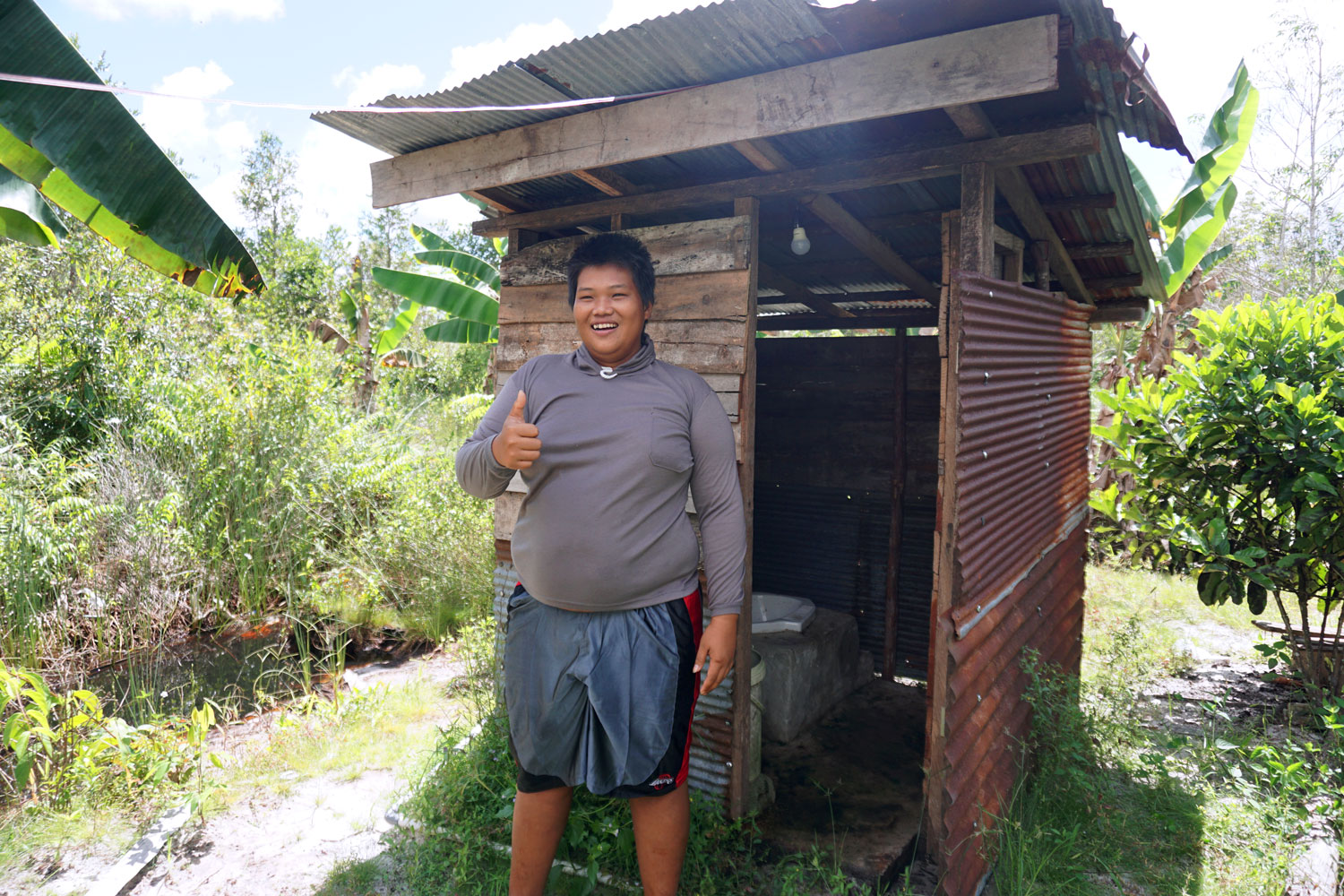 Today, 7 years later we revisited the initial families that provided the valuable experience for the follow up project and together we were happy to find that all the initial participants still living in their homes were still satisfied with their toilet units.
The families showed us the toilets and were happy to answer a few survey questions to gauge their level of satisfaction regarding the toilet units and the process of building and using them. All were satisfied, except one family that encountered problems in the use since the initial location's soil kept clogging the filtration bed resulting in unsanitary still water and bad smell. However today the family is happy after joining the follow up program and rebuilding their toilet unit in a new and safe location.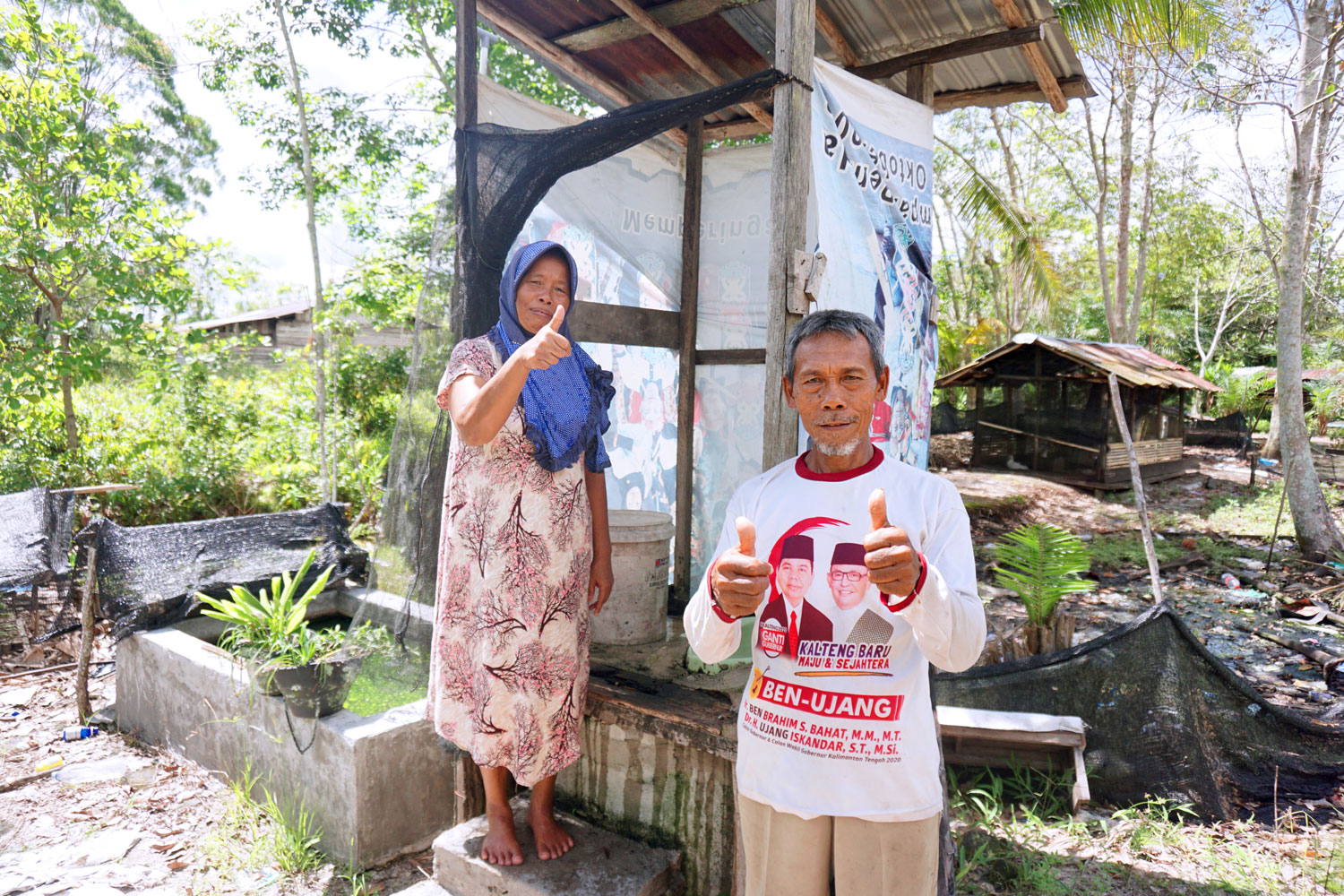 We met with Pak JN from Suka Mulia, who is a member of the community that participated in building the toilets back in 2015. Here's what Pak JN has to say about his experience:
"I am very happy that my family now has a toilet near the house and that we don't need to go to the river anymore. Most importantly, all the materials are of good quality and are strong. I also noticed this toilet is different from others because it has a filtering pool and the septic tank is closed and doesn't seep out. It's really safe for us."
We hope that by pioneering the community-led sanitation program, the community benefits from the improved sanitation which will then help reduce the spread of various diseases.