21 February 2023
PREVIOUS POST
NEXT POST
From the field: visit to the Sei Gohong Posyandu involved in stunting prevention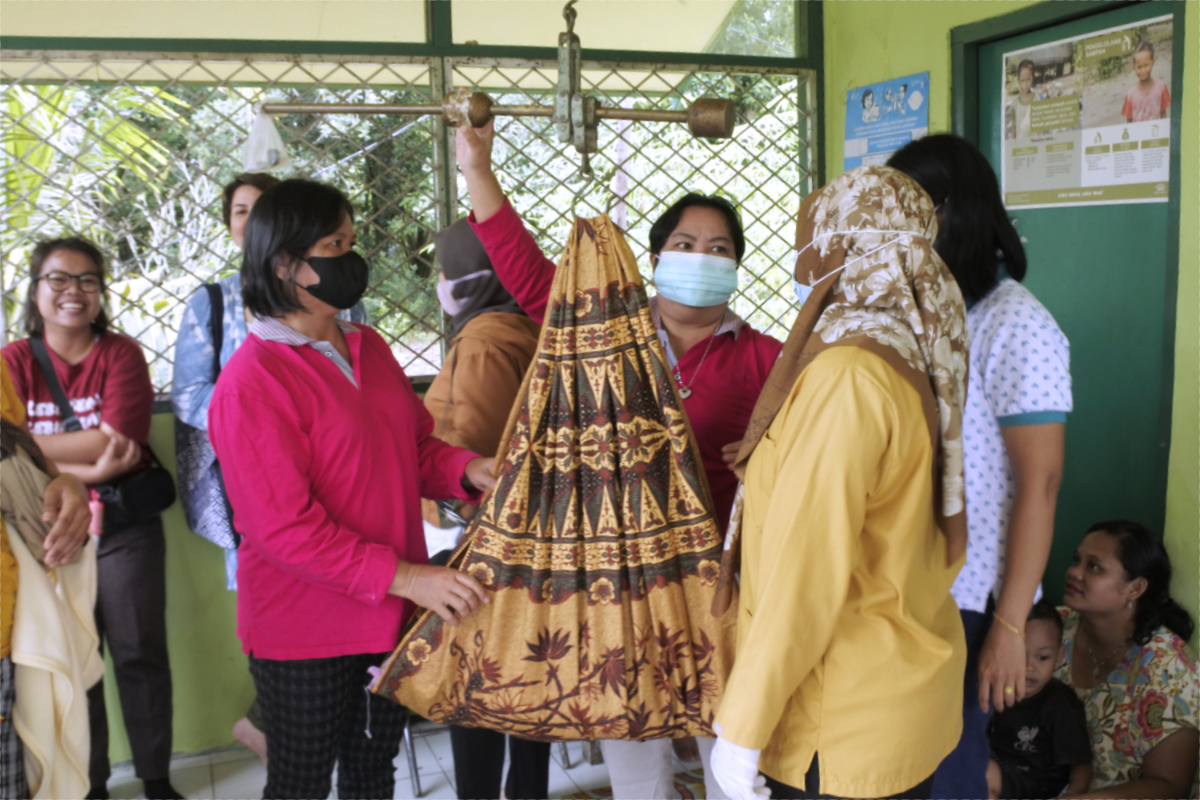 Hi everyone, this is Naya (Uttama Pranaya) with a live report from the field. Earlier this week, I went to Central Kalimantan and visited one of the Posyandu (community health post) in Sei Gohong village, with whom YUM has been working on the stunting prevention program. The village of Sei Gohong is located 35km away from Palangkaraya, the capital city of Central Kalimantan. One of the most striking geographical features is the distance between one place to another—people live far apart, and are kilometres away from any kind of township.
Upon arriving, I was greeted by three enthusiastic women community leaders who were busy attending to the pregnant women and small children that came to the Posyandu. Typically, the activities carried out in the Posyandu includes: taking anthropometric measurements (which includes weighing, measuring height, measuring arm circumference, etc) of pregnant women and small children, providing nutritional supplements for small children, providing vitamin A for small children, as well as immunizations done by the local healthcare worker.
At this Posyandu, I met three mothers who participated in our stunting prevention program and had all given birth to a healthy baby, thanks to the hard work and commitment of our women community leaders. One of these mothers, Devi Susanti, was kind enough to share her story with us and how she felt throughout her pregnancy as a participant in the stunting prevention program.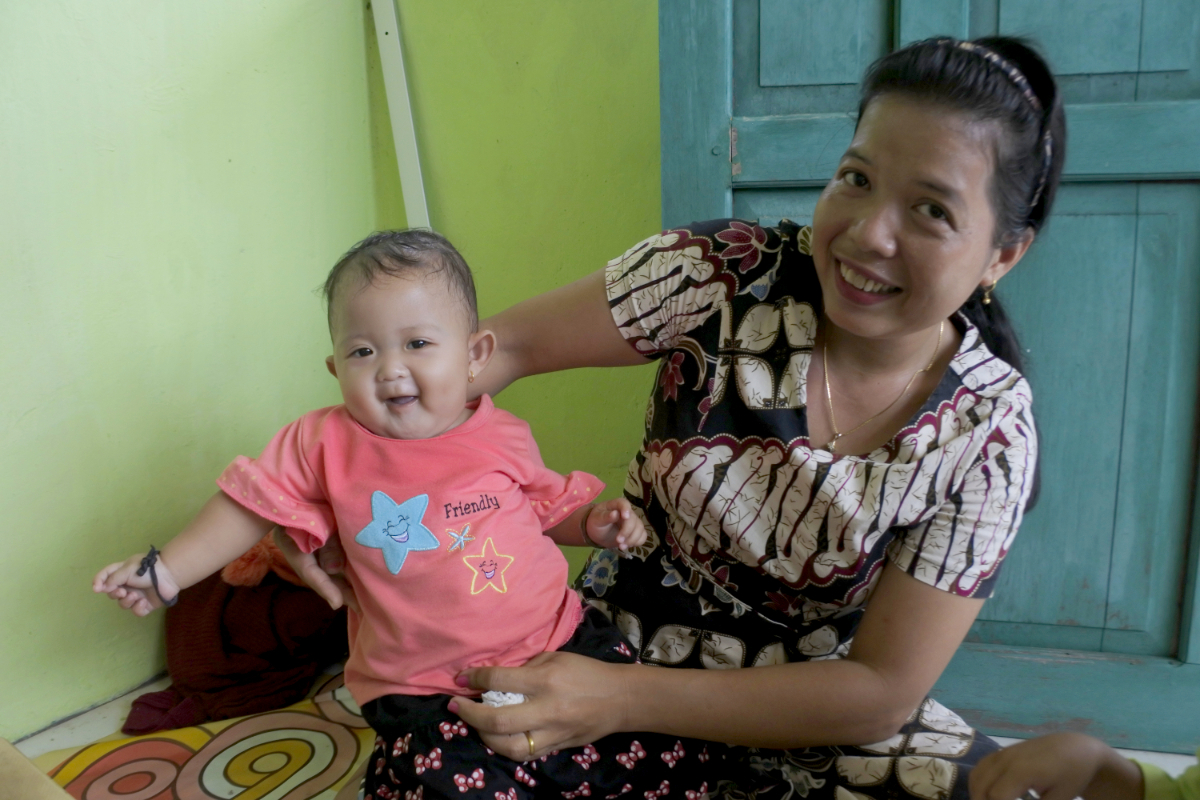 "I was in the first month of the pregnancy of my second child when I joined YUM's stunting prevention program. The program helped me a lot with the nutrition packages, especially the supplemental milk. I felt a significant difference compared to my first pregnancy, especially the weight of my child—a whole 1kg difference in weight when my second child was born—as well as my health in general throughout the second pregnancy." -Devi Susanti
In 2021, YUM worked with 25 women community leaders to support a total of 217 pregnant women in Central Kalimantan and the results were highly successful. The stunting prevention program managed to decrease the stunting rate to a mere 12% (compared to the national level of 24% in 2021). While we were successful in decreasing the number of stunting rates to only 12% in Bukit Batu, Central Kalimantan, there are still many pregnant mothers in the neighboring areas that need support to ensure a healthy pregnancy.