23 April 2019
PREVIOUS POST
NEXT POST
From Kimono, Pouch, to Hats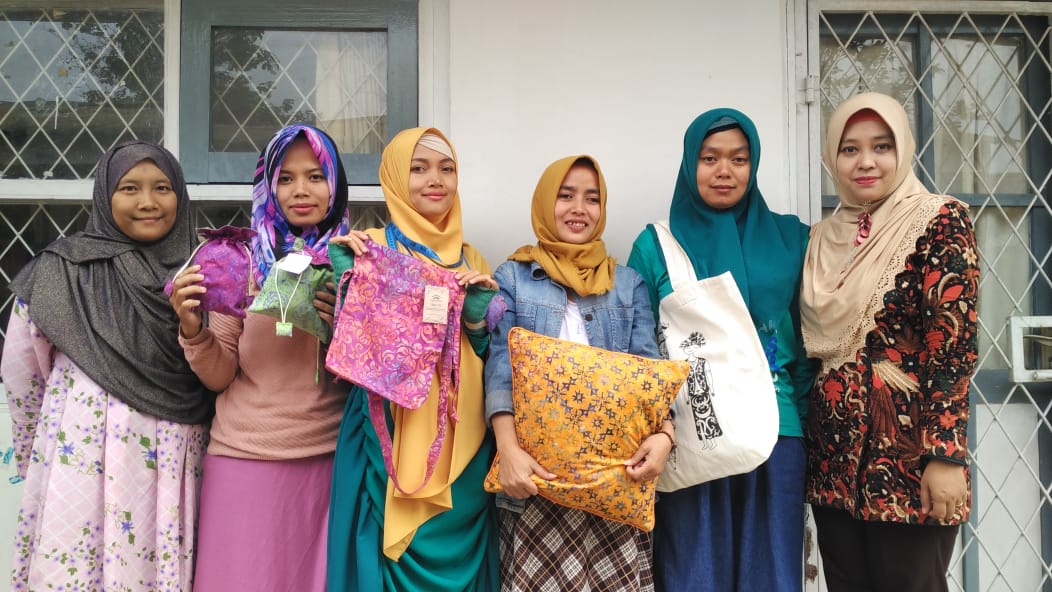 The production of YUM's merchandise has empowered a group of women in Cipanas by providing job opportunities and income.
Azizah (32), one of the women making YUM's merchandise, used to teach at a preschool for 4 years, but she stopped when she had a baby because she had to take care of her baby, "After being unemployed for 3 years and unable to help with my family's financials, I decided to take sewing classes and English classes at YUM's VTC. Now, I'm really grateful because I can get a stable job and income by working at YUM's Sewing Project. My economic condition is greatly helped, I'm now able to support my family."
All profits gained from our merchandise goes back to YUM's projects funding and the women behind the beautiful YUM merchandise!
WANT TO HAVE OUR EXCLUSIVE MERCHANDISE? visit:
https://www.yumindonesia.org/donation