18 January 2021
PREVIOUS POST
NEXT POST
Teacher training for Elementary School Teachers in Cipanas, West Java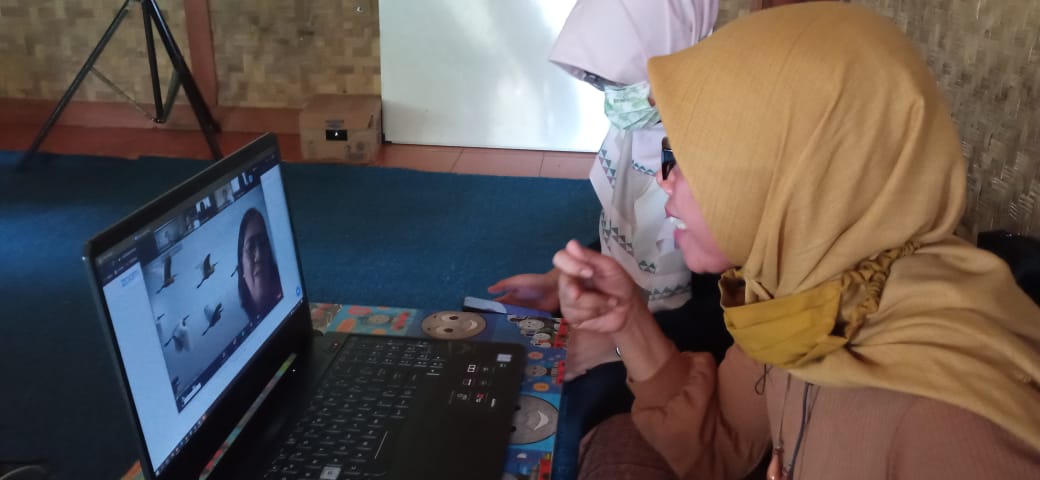 From November to December 2020, Yayasan Usaha Mulia successfully conducted a 3-week training session for elementary school teachers in Cipanas, West Java, Indonesia. These training sessions aimed to equip teachers with knowledge, skills, and motivation to help children in rural Indonesia to continue learning actively.
The COVID19 pandemic has affected the education sector in Indonesia badly. Since March 2020, students, teachers and parents have been dealing with school closure affecting 62.5 million students from pre-primary to higher education. As teaching and learning have converted to home learning and online, this poses challenges for students but also teachers due to internet network issues and difficulties in monitoring student progress (based on a survey by the Ministry of Religious Affairs in April).
While the government has taken many steps to support learning from home, the pandemic still poses severe challenges to education, especially for the students and teachers in rural Indonesia, where access to the Internet and other platforms are still limited.
In Cipanas, West Java, where YUM serves, the impact of COVID19 on elementary education is heavier due to the low technology, the dependence on parental assistance, low household income; and a lack of motivation from students and parents. These issues are putting large pressure on elementary school teachers to provide education for their students.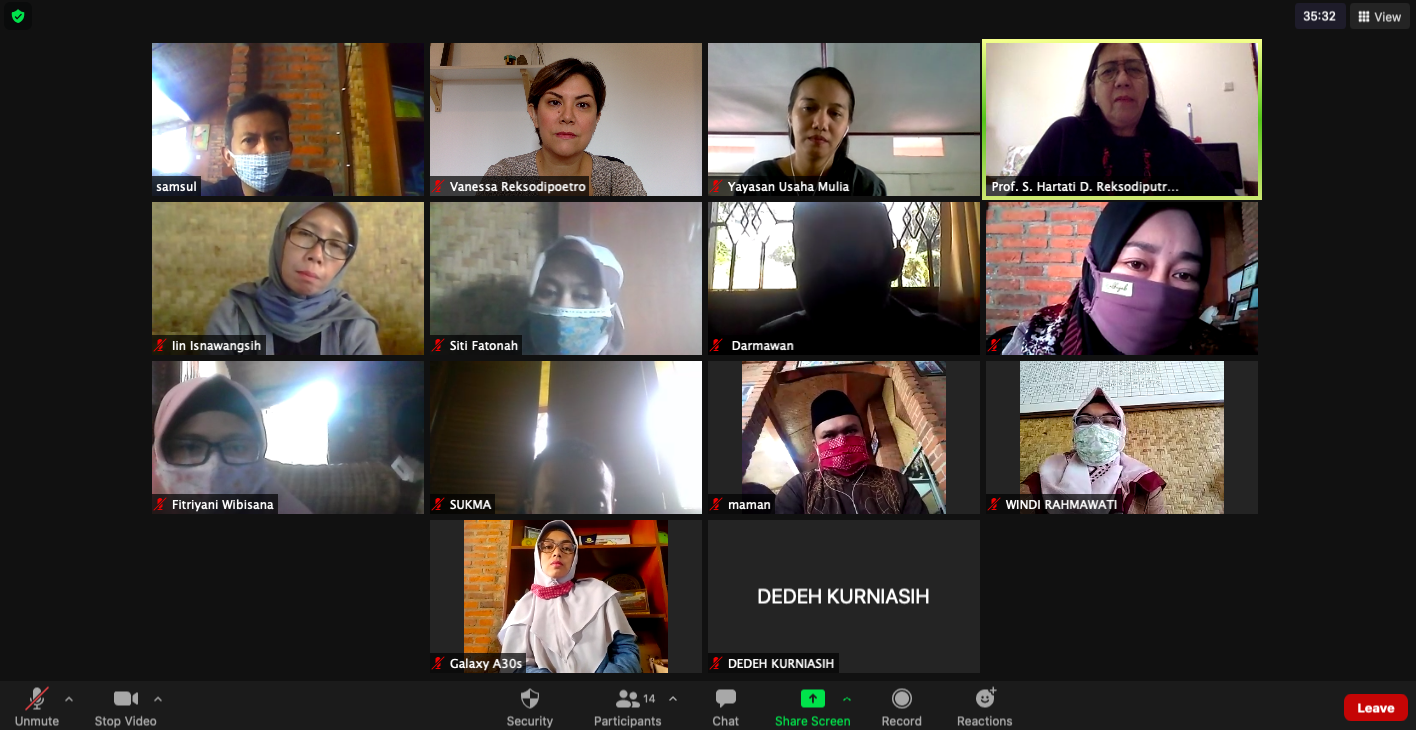 Having identified these issues, YUM has carried out a training session, held by Prof. Sri Hartati R-Suradijono, Professor at the Faculty of Psychology, University of Indonesia. She has more than 30 years of teaching experience with expertise in Child Development and Cognitive Psychology. With 30 teachers from 10 different schools, our online training session occured during three weeks, from 20 November to 5 December 2020. Teachers were welcomed to YUM's community centre, where they were supported with stable Internet connection, following proper hygiene and social distancing regulations. The training themes were divided into two sections: Student Motivation and Active Learning. Teachers were divided into three groups which allowed them more space to share their experiences, challenges and receive suggestions on how to overcome them from Prof. R-Suradijono.
From our pre and post-test surveys, YUM has found out that:
1. Only 50% of the participants received internet quota assistance from the government.
2. Around 80% of participants find it challenging to carry out distance learning.
3. 90% of the participants understood better how to motivate their students to learn.
Here are some testimonials we have collected from the teachers:
"This activity is useful. Apart from sharing our knowledge, we were also able to gather and share experiences with fellow teachers from various schools. I hope we can apply these understandings, to overcome our student's multiple challenges." - Lena Sulastri, CIbadak Primary School
"This activity is very well done, considering the material presented was beneficial, and the speaker was very qualified in her field. I hope that this event continues. In the future, I hope we will receive more knowledge and that these events happen more frequent." - Ahmad Saripudin, Miftahul Ulum Primary School
We need your help to continue our work assisting teachers in rural Indonesia so they may keep their students learning and motivated!
Would you consider helping children in Indonesia to keep learning? Please donate at our GIVE.Asia site: https://yayasanusahamulia.give.asia/campaign/keep-kids-learning-in-rural-indonesia/donate?#/amount
Or even better, consider a monthly donation to our project. With just $5 per month, you're helping us a long way further! Thank you in advance for your support!