17 January 2022
PREVIOUS POST
NEXT POST
Supporting smallholder farmers in Central Kalimantan to shift to sustainable agroforestry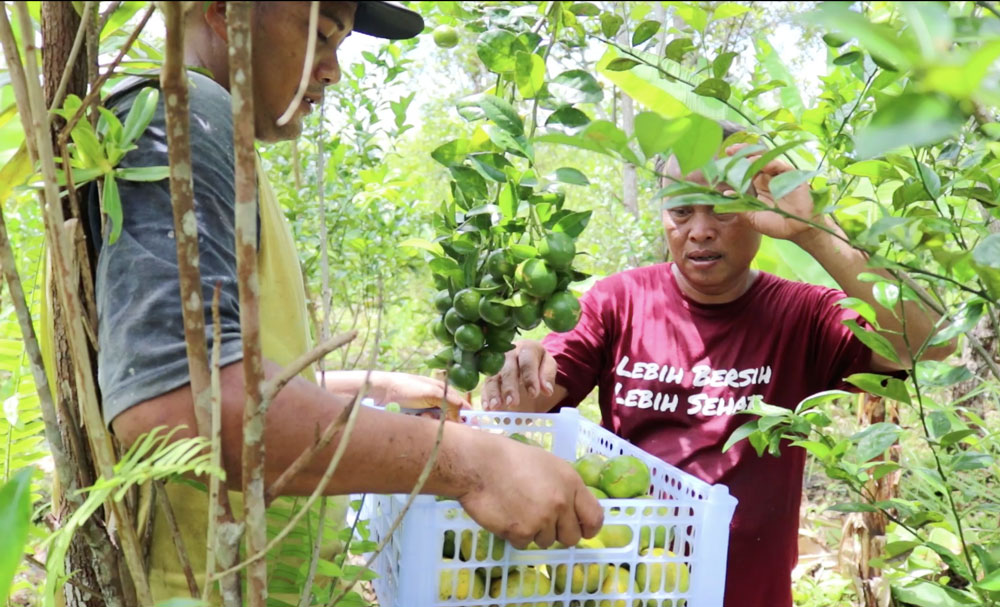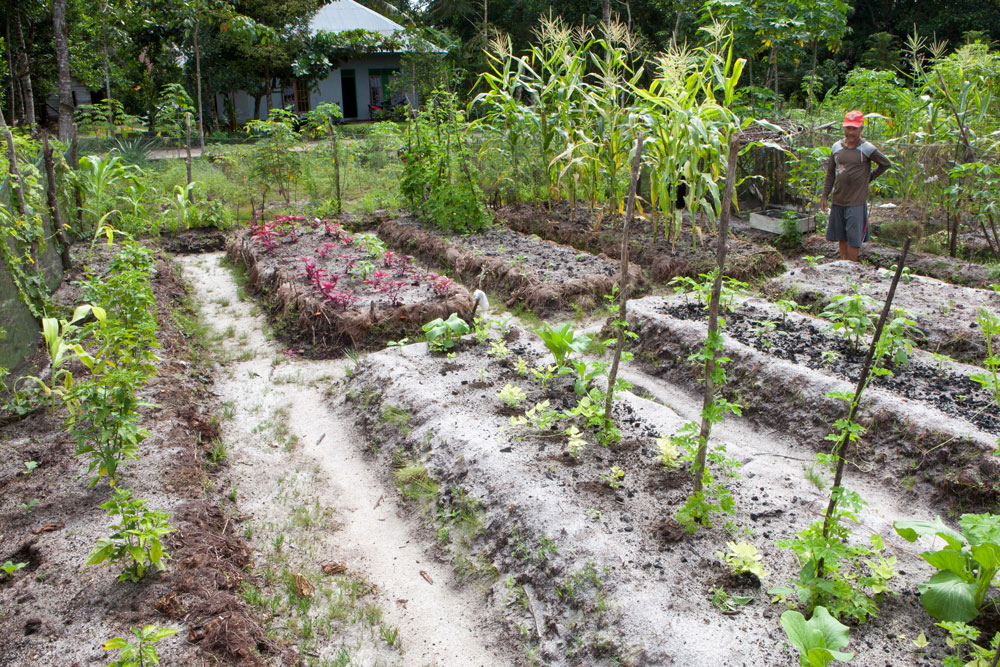 Conventional farming method is one where a piece of land is cleared and a single crop is planted to serve industrial-scale demand. Year by year, the industry grows and more land is being cleared to fill even more demand in the agriculture industry. Between the land clearing and the mono-culture farming, this has led to serious environmental damage.
YUM's mission to help reverse the environmental degradation in Central Kalimantan
The island of Borneo is home to some of the last tropical forests on the planet. Central Kalimantan today is mostly a deforested area with harsh conditions for agriculture due to poor acid sandy soils and high temperatures all year round, where people struggle to cultivate the land. The produce is poor in nutrition, obtained primarily through the extensive use of chemicals and much effort. The excessive use of chemical fertilizers is not a sustainable solution to the problem as it introduces more toxins into the environment.
However, through years of research, the YUM team in Kalimantan have found that sustainable agroforestry is the solution to this problem. Central Kalimantan is home to forest fires and deforestation, but if we observe closely, it is visible that bare land can produce, in a short period of time, a ground cover evolving into shrubs and young trees. It is this natural regeneration process that the YUM team has combined with agroforestry systems, planting productive species within the natural vegetation.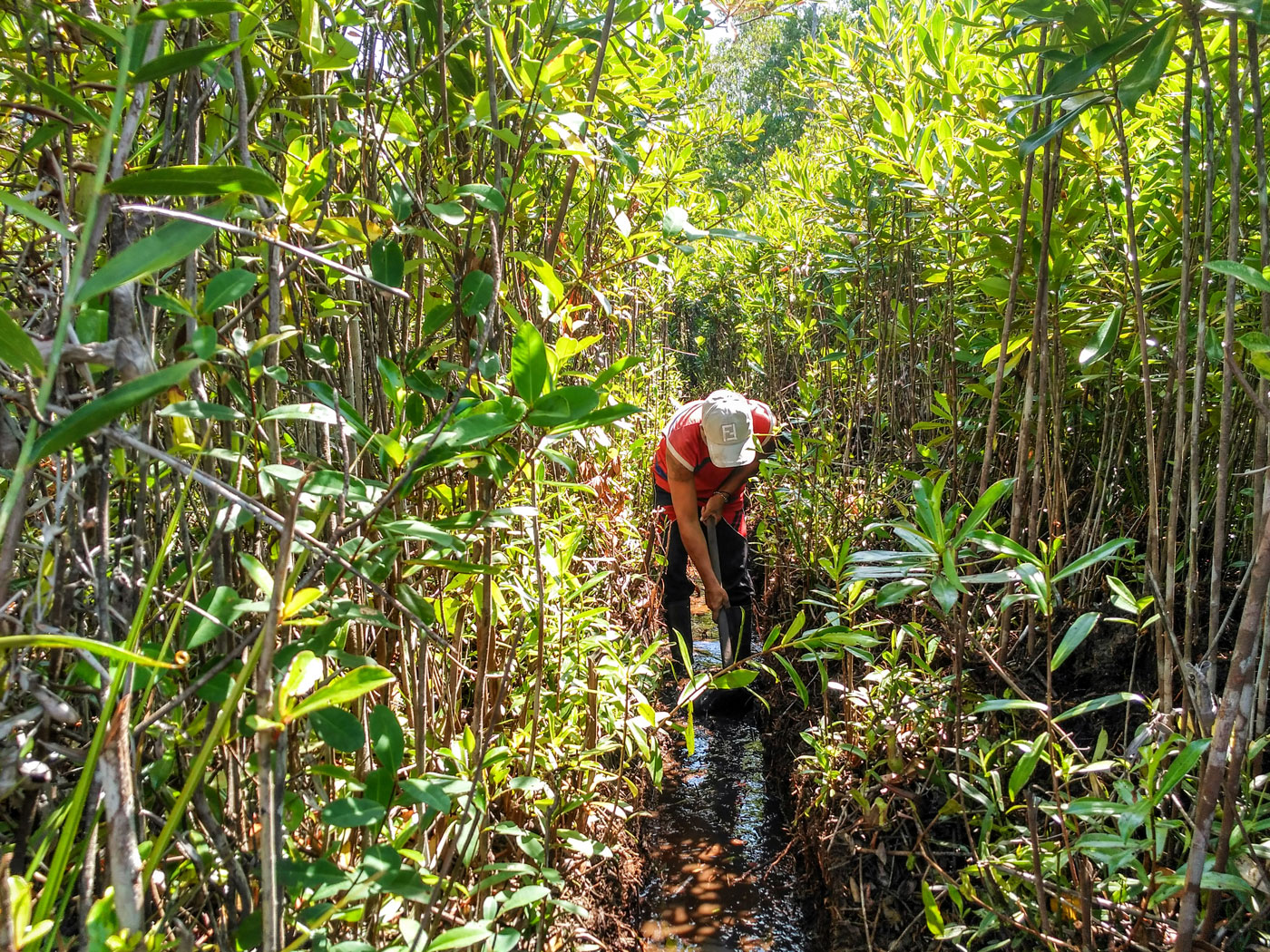 A way to achieve a more feasible and sustainable farming model
In 2018, YUM invested in the establishment of an agroforestry model. Stretching over 1,5 hectares of initially sandy acidic land, the project today is a multi-layer and diversified system that works along the natural regeneration process. This pilot proves to be a good model for reforestation and food security, using sustainable principles which offer feasible solutions accessible to the community as well as carbon rescue value and diversity increase.
After a 3-year pilot project, we now have a feasible model to be shared and replicated among smallholder farmers! Agroforestry can be very beneficial to smallholder farmers because it can enhance their food supply, income and health, as well as ensure the protection of our natural environment.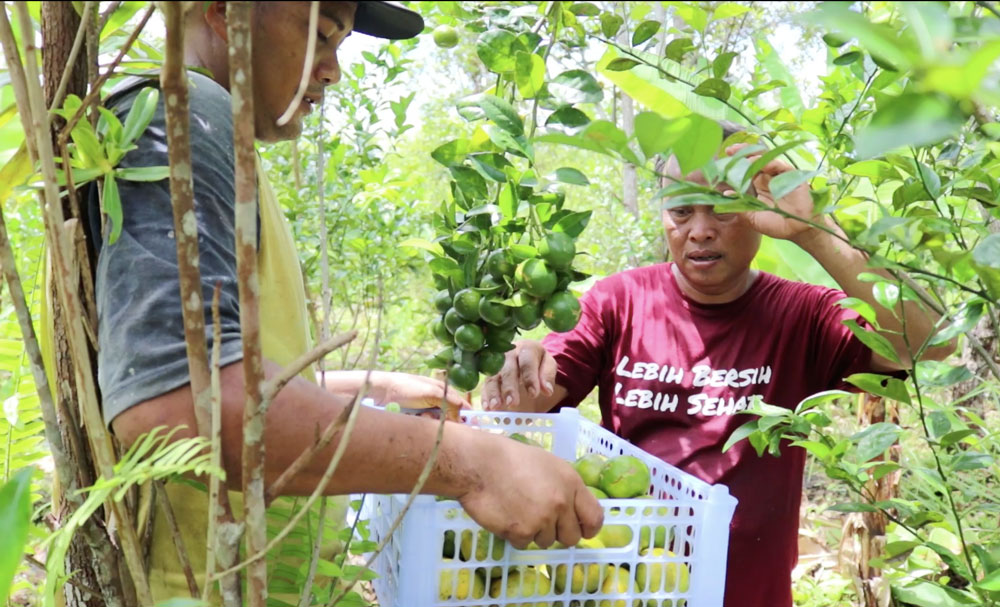 "The majority of farmers in the area of Bukit Batu only plant one crop on their land. In comparison, our pilot plot has such a diversity of plants. This makes our land so much cooler, greener, and beautiful. We can see the trees and plants are stronger than those in monoculture plots. During the first two years, we put considerable effort into the project, but now it is as if the plants no longer need support and are growing by themselves. You can see life itself happening!" (Siska Novitasari - Agroforestry Project Coordinator)