24 July 2020
PREVIOUS POST
NEXT POST
Supporting families during the COVID-19 pandemic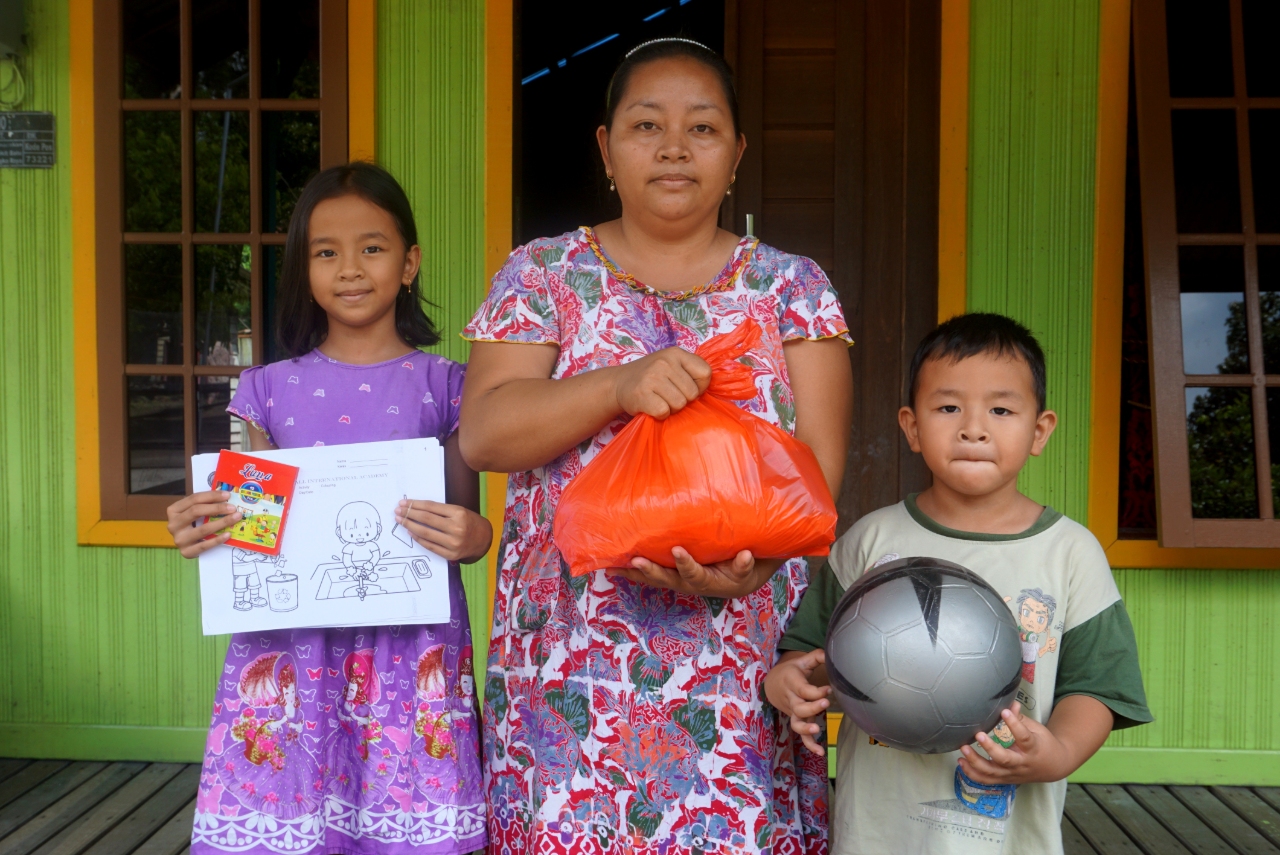 It has been almost five months since the first COVID-19 case broke out in Indonesia. The Indonesian government has implemented mandatory protocols: people are asked not to leave the house, always wash their hands, obey physical distancing, and wear masks when going outside.
These protocols were also obeyed by Yayasan Usaha Mulia (YUM) by closing several project activities during the pandemic. However, YUM did not stop providing support and counsel to our community members. Over the past five months, YUM has been able to carry out several distributions of assistance (sanitation & food packages) with the help of so many generous donors around the world.
Starting in April, both in Cipanas and in Kalimantan, we first focused on the prevention of COVID-19 through various communication tools (short videos, banners, leaflets, flyers and on social media). All project officers were tasked to create WhatsApp groups with our beneficiaries and provide these with as much information as possible in order for them to stay safe. In both areas, fabric masks were made by our sewing teams, to be distributed to our beneficiaries.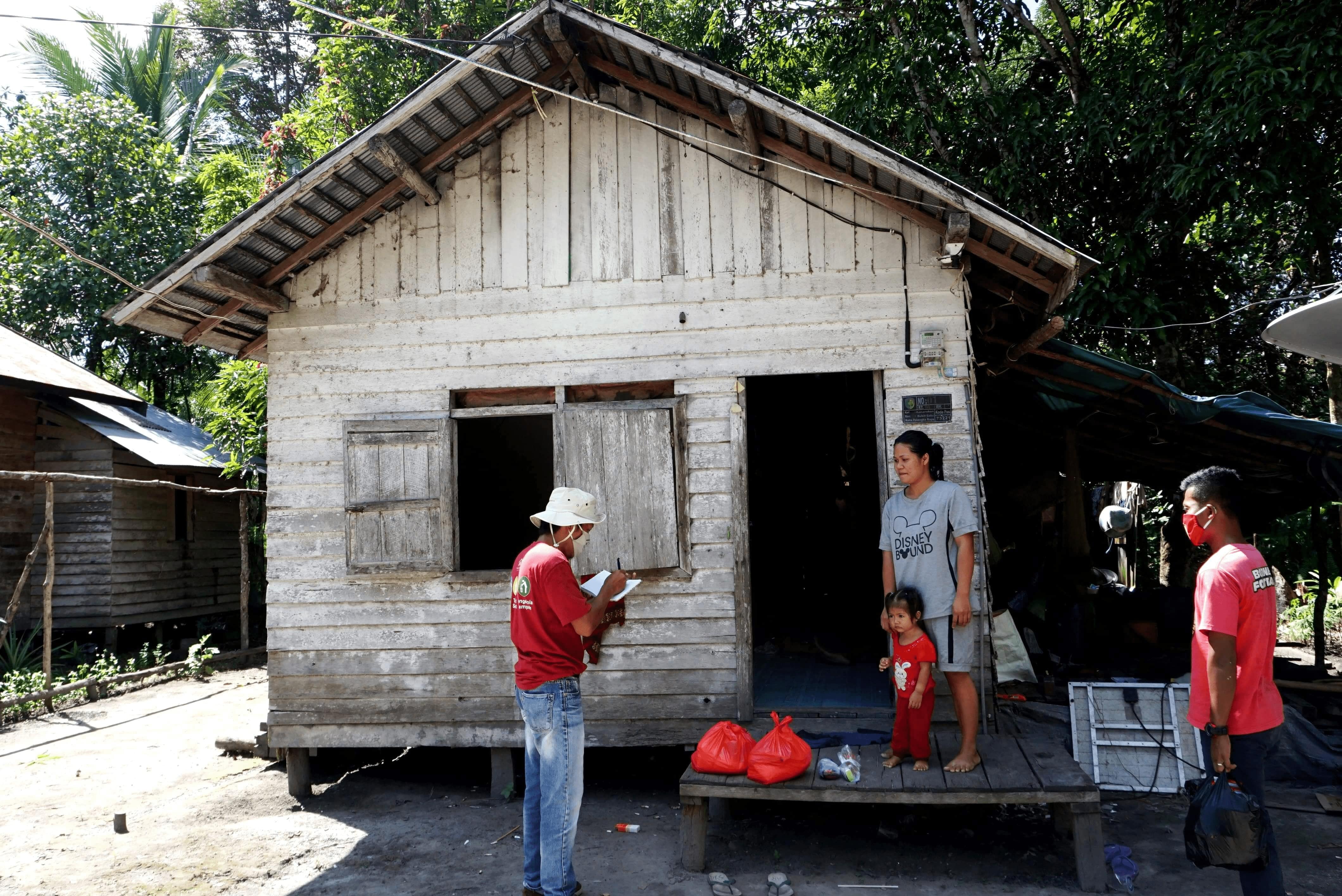 In both project areas, YUM collaborated with community leaders, local government agencies as well as partner organisations such as Borneo Football International Foundation. As early as April, both in Cipanas and in Kalimantan, YUM distributed hygiene kits to more than 7,100 families. Besides focusing on families, YUM's task force also went directly to public places such as traditional markets, bus stations, and street vendors where many people were still trying to earn a living. The informal labor sector accounts for 60% of the workers in Indonesia, these precisely who cannot afford to stay at home, even during the pandemic. According to a 2020 study by the World Bank, there are 115 million aspiring middle class who risk falling into poverty during the pandemic.
With loss of income, the priority for each family is to be able to put food on the table and thanks to our donors, we were able to distribute more than 3,650 basic food packages to families in both project areas. We have also put a special emphasis on the elderly. We are seeing more and more elderly who have either lost their income or their children can no longer support them. The identified elderly will be provided with monthly food packages for the next few months, thanks to several donors who have donated specifically for the elderly. We also continue our focus on reducing stunting levels in our project area in West Java, and have maintained our work and support towards the monthly health posts (Posyandu) and the children who are stunted and undernourished. Although the Posyandu are currently closed or running under strict health protocols and physical distancing, our staff continue to work with the health volunteers to monitor the development of each child and distribute assistance in the form of nutritional supplements, deworming medicine and vitamin A.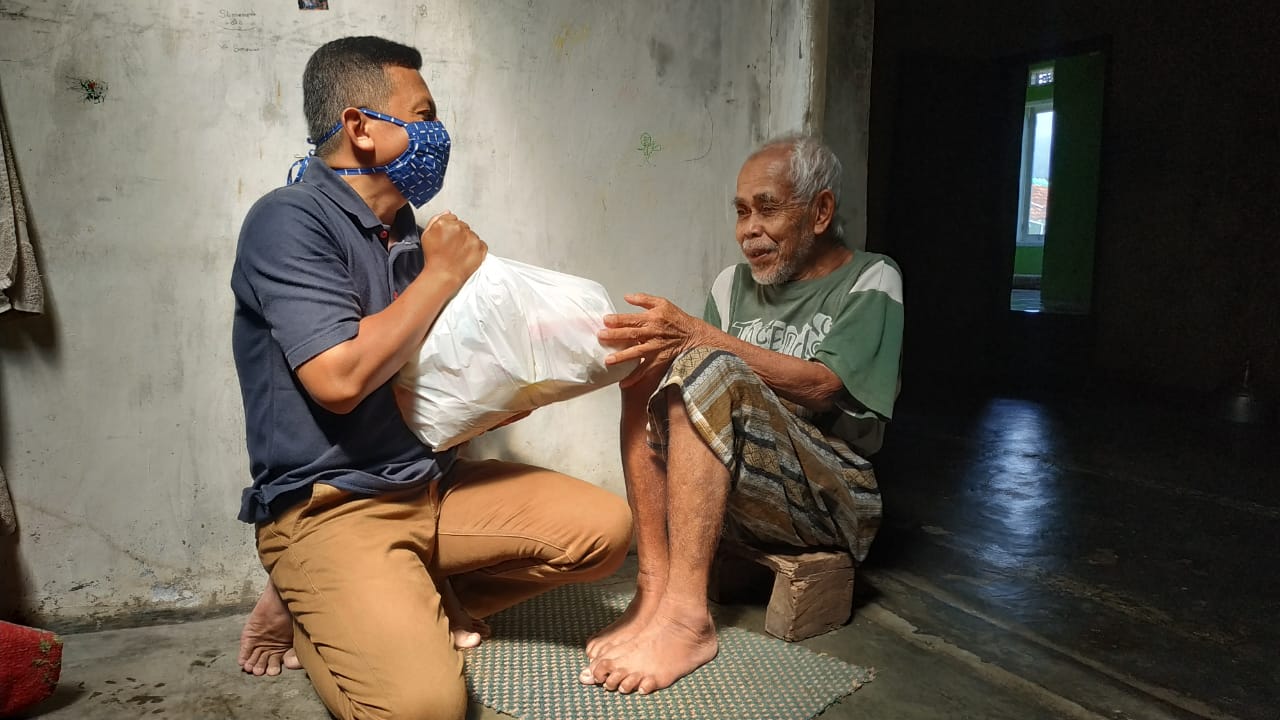 We would like to thank all our amazing donors: thank you for your trust, assistance, and support! The end of the pandemic is unfortunately not yet in sight, and many are predicting different dire consequences not only to the economy, but also to children's health and education. Our work is far from over. We cannot achieve this alone and your partnership is essential for us. Please consider sharing this information to your friends and family. Thank you!