23 November 2020
PREVIOUS POST
NEXT POST
Students in rural areas struggling during COVID-19: Mida's story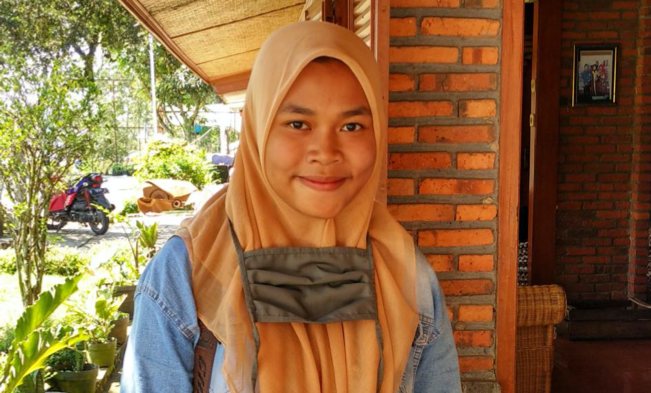 Meet Mida Irfani. Since the beginning of COVID-19, she and millions others like her have struggled to keep learning.


Mida is in her first year of vocational high school. She has been a top student all her life and dreams of becoming an entrepreneur when she's older. However, the pandemic has cost her parents' income to decrease dramatically and she was almost forced to drop out of school.

Through sheer determination and hard work, Mida finally convinced her parents to let her stay in school. But to do so, she has had to help with her family's income. Her father is a scavenger with unpredictable earnings and her mother is a housewife. Since COVID-19 was detected in Indonesia, all schools have been closed and children have to study from home. As a result, they have additional expenses in internet connection and families who are already struggling are finding it difficult to fulfil this need.
YUM has recently launched a campaign on Give.asia and we are on our way to help 300 children in West Java and Central Kalimantan to continue their studies by helping them with internet connection, providing small groups tutoring and train teachers to manage distance learning for them and their students.


We need your help to make this happen! This is how you can help. First, go to: https://yayasanusahamulia.give.asia/campaign/keep-kids-learning-in-rural-indonesia#/
For $25, you will provide internet connection for 5 students for 1 month
For $50, you will help pay for a tutor's fee for 25 children for 1 month
For $100, you will enable 10 teachers to receive teacher training