08 February 2021
PREVIOUS POST
NEXT POST
Food Security during the COVID-19 Pandemic for families in Bukit Batu, Central Kalimantan.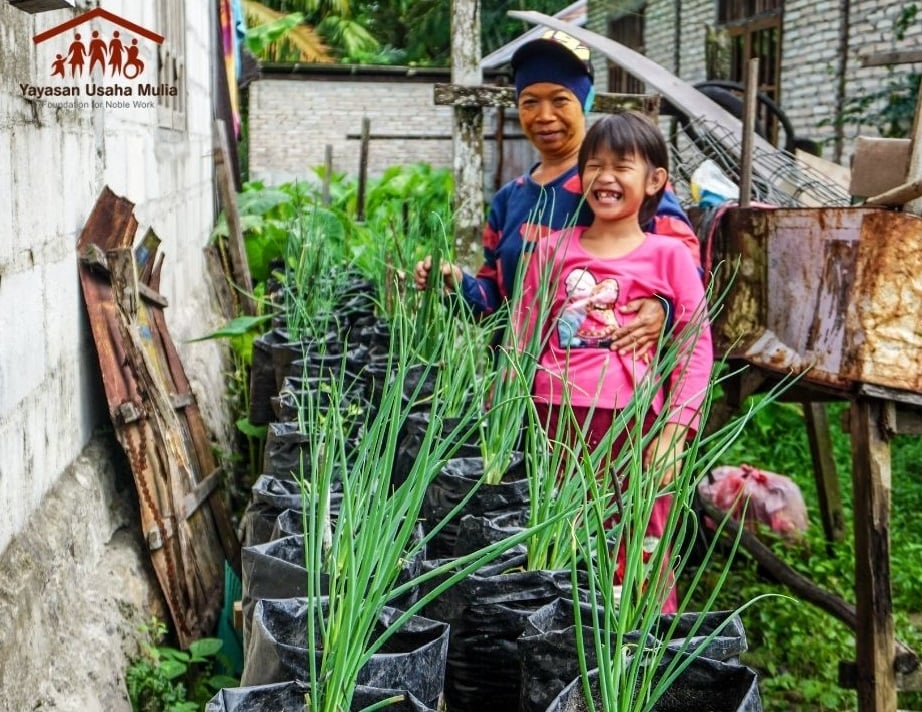 We can all agree that the COVID-19 pandemic has changed all our lives drastically. For the people in rural Indonesia, life was already very hard due to poverty but the pandemic has made it more difficult.
Most of the bread-winners in rural Indonesia are daily workers. They generate their income from being labor in farms and construction sites for example. When the Indonesia government placed large-scale social restrictions to reduce the spread of the virus in March 2020, this created a situation in which the jobs that require human-to-human contact became unavailable. Sadly, many of these jobs were the main source of income for the people of rural Indonesia.
The decrease, or even worse, the loss of income affected their ability to meet their basic needs (such as food). The pandemic has taught us that food security is more important than ever.
The importance of Food Security
Food security, as defined by the United Nations' Committee on World Food Security, means that all people, at all times, have physical, social, and economic access to sufficient, safe, and nutritious food that meets their food preferences and dietary needs for an active and healthy life. [source: [Food Security | IFPRI : International Food Policy Research Institute](https://www.ifpri.org/topic/food-security#)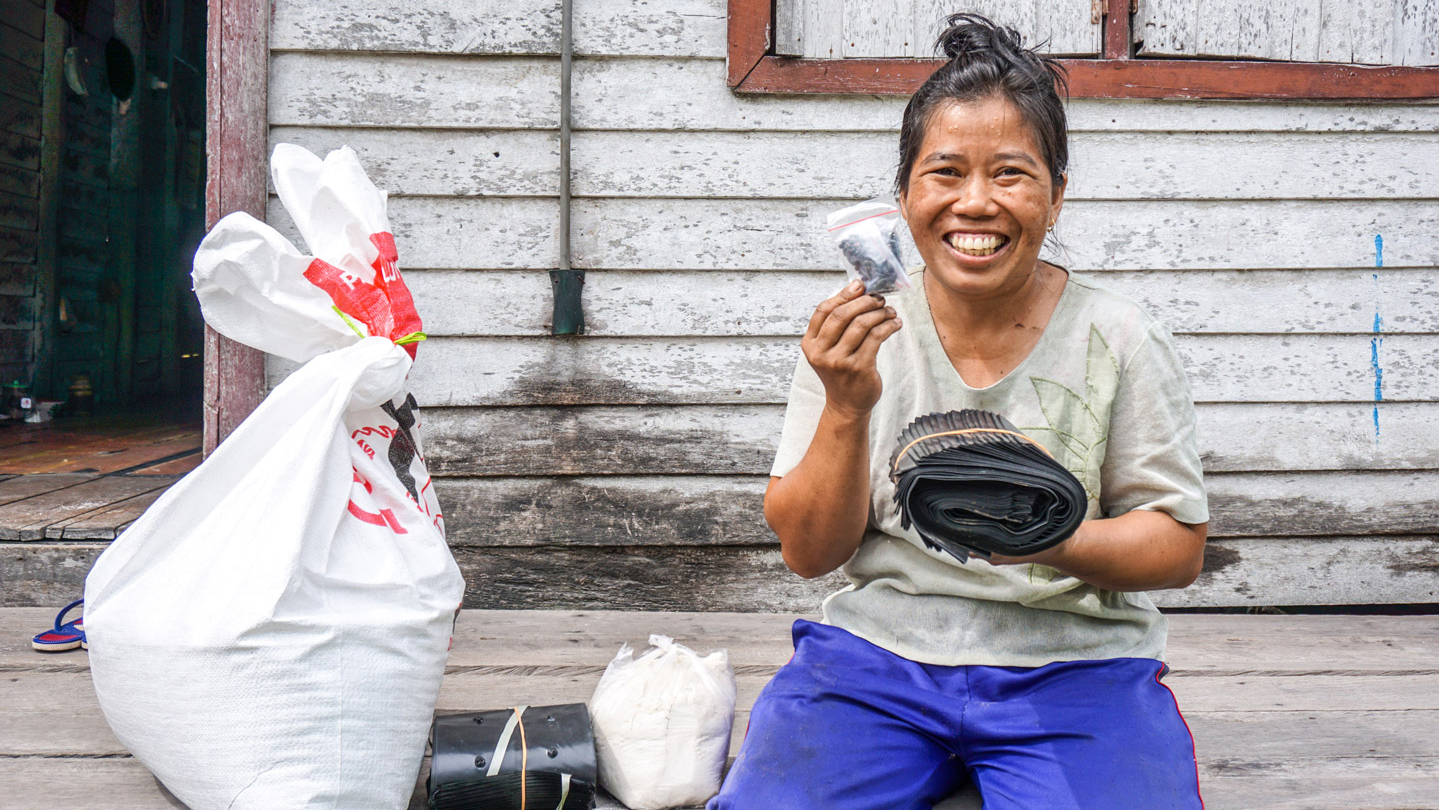 At the beginning of the pandemic, YUM did a quick survey among our beneficiaries to find out how we could help. 99% of the respondents said they had a decrease in their income and their main priority was to put food on their table. As daily workers, none of the families had any savings. Our second objective was to reduce the spread of the pandemic. As we all know, the market is one of the central places for the spread of the COVID-19. A program was quickly devised by the YUM team in Kalimantan that would help families grow their own vegetables, providing a subsidized Home Garden Package which includes chicken manure, raw husks, seeds, agricultural lime and polybags. By growing vegetables in their own garden, it is our hope that families in Bukit Batu can reduce the number of times they go to the market and are able to fulfil the food needs of families independently as they have their own vegetables.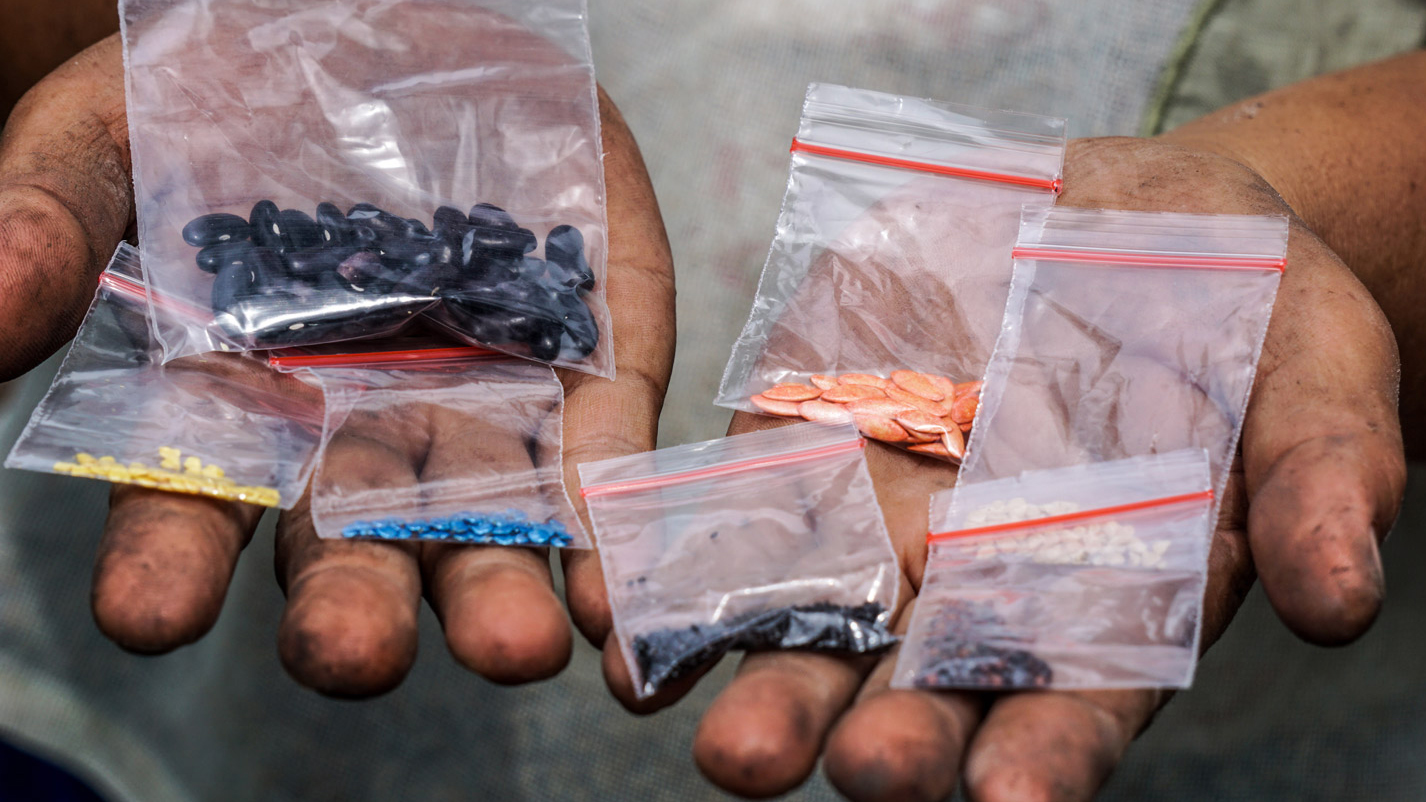 Each participant gets 8 to 10 types of vegetables consisting of beans (long beans, green beans), vegetables (white/yellow squash, cucumber, tomato, chinese okra, small/large chilies, purple/green eggplant) and leaf vegetables (kale, red/green spinach, lettuce, celery, bok choy, mustard greens). The wide variety of vegetables is distributed so that families may have a diversity of vegetables and, most importantly to ensure they meet their nutritional needs. In addition, this variety also helps to reduce the risk of pests and plant diseases.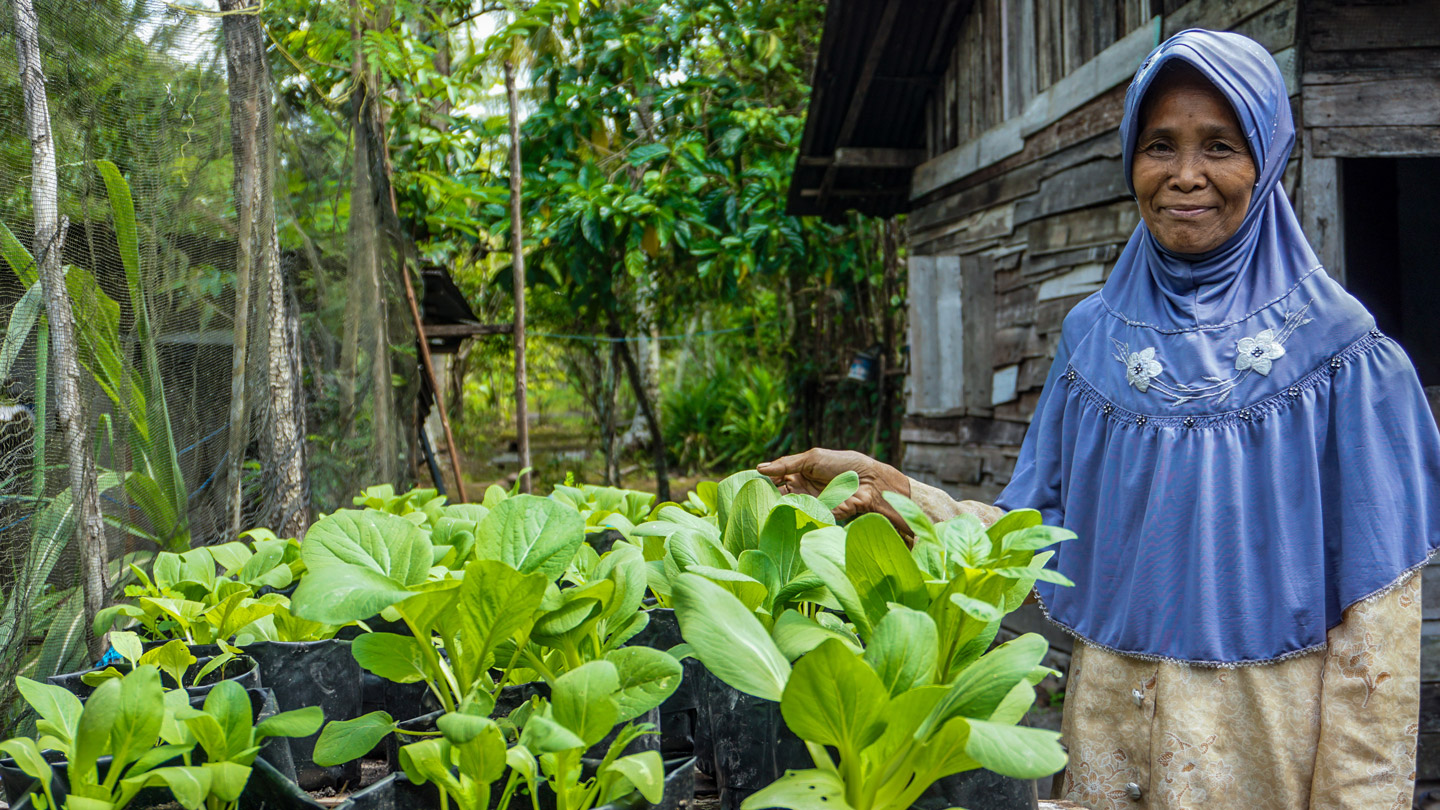 Today, there are 211 people in Bukit Batu who are benefiting from the distribution of Home Garden Packages, and 94% of them are women. Besides distributing the packages, YUM Kalimantan also actively monitors the growth and the yield of the vegetables. The monitoring system is carried out in a way that respects the health protocols in order to reduce the risk of COVID-19. Participants who have the means to use WhatsApp are included in the "food security-home garden" group, while those who do not, the trainer directly visits the participant's home garden.
In these monitoring activities, the trainer provides advice and suggestions on improving their yield. For example, the trainer will point out if the garden needs additional chicken manure. Moreover, the participants are also asked to actively communicate if there are any problems in the garden or to share photos during harvesting and other matters related to the garden.
Here's what one of our participants has to say about this program:
Lilies Sumarniati, 50 years old from the village of Banturung: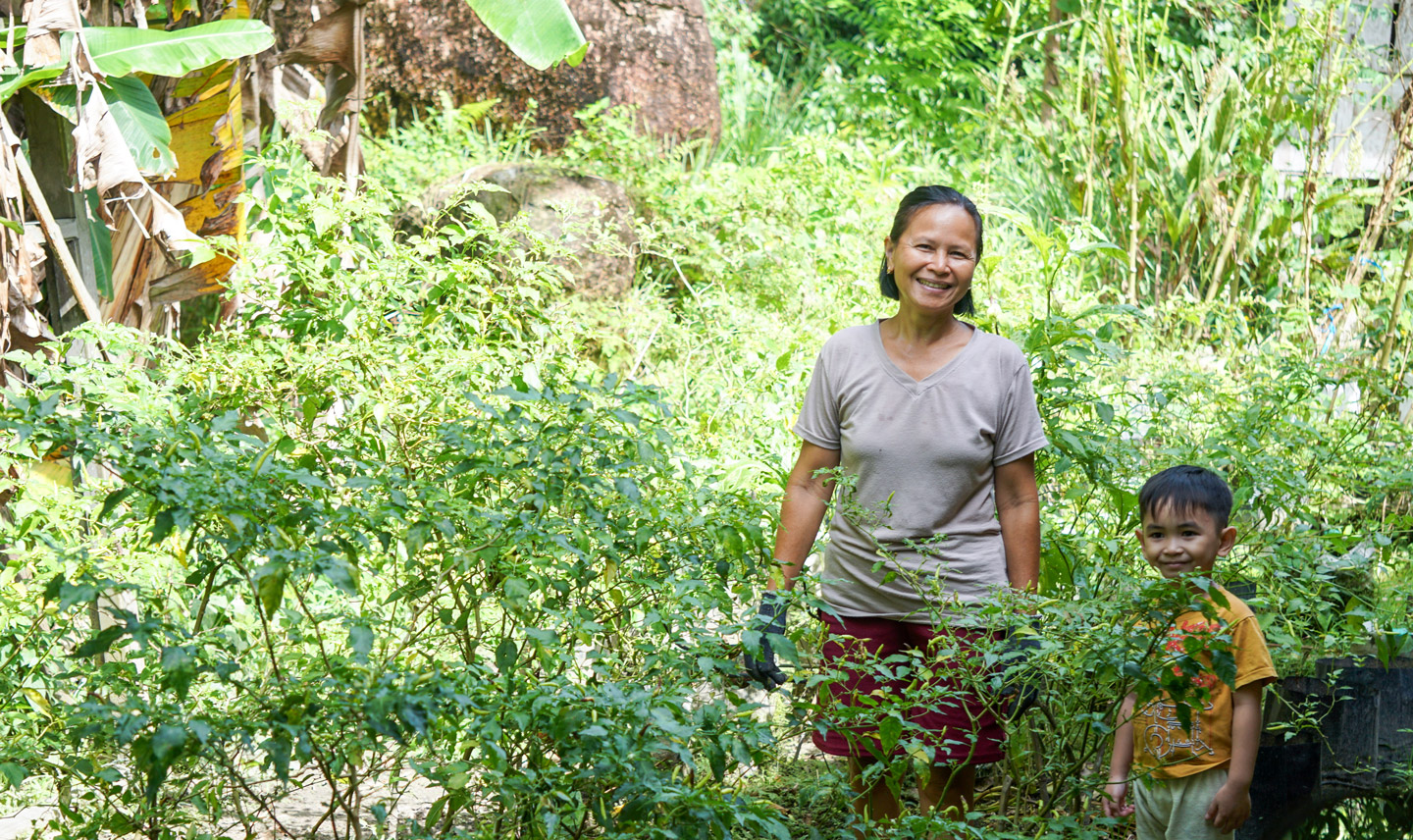 My name is Lilies, and I am a housewife. I have always liked gardening because it is a fun activity that can fill my spare time aside from taking care of the household.
By only paying Rp.50,000 (fifty thousand rupiah), I was able to get all the necessities for gardening and growing my own vegetables. I happily agreed and immediately participated.
I feel very happy and grateful because I get so many benefits such as reducing my expenses on shopping for vegetables in the market. The vegetables that are harvested are healthy for my family's consumption, and I can even I can sell the surplus to neighbours. So, in addition to consumption, I also get additional money from selling vegetables.
YUM's hope is to reach at least another 100 families so they too may benefit from growing their own vegetables, which not only reduces their daily expenses but also keeps them healthy during this pandemic.