06 July 2020
PREVIOUS POST
NEXT POST
Emergency Alert for Elderly People In Need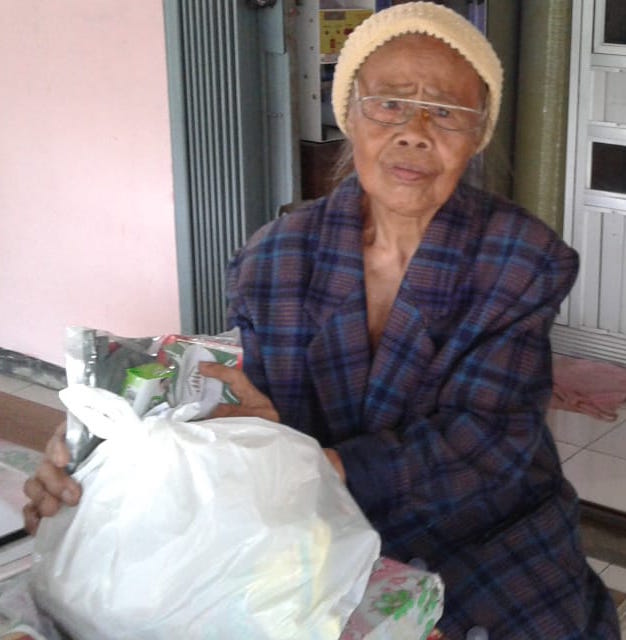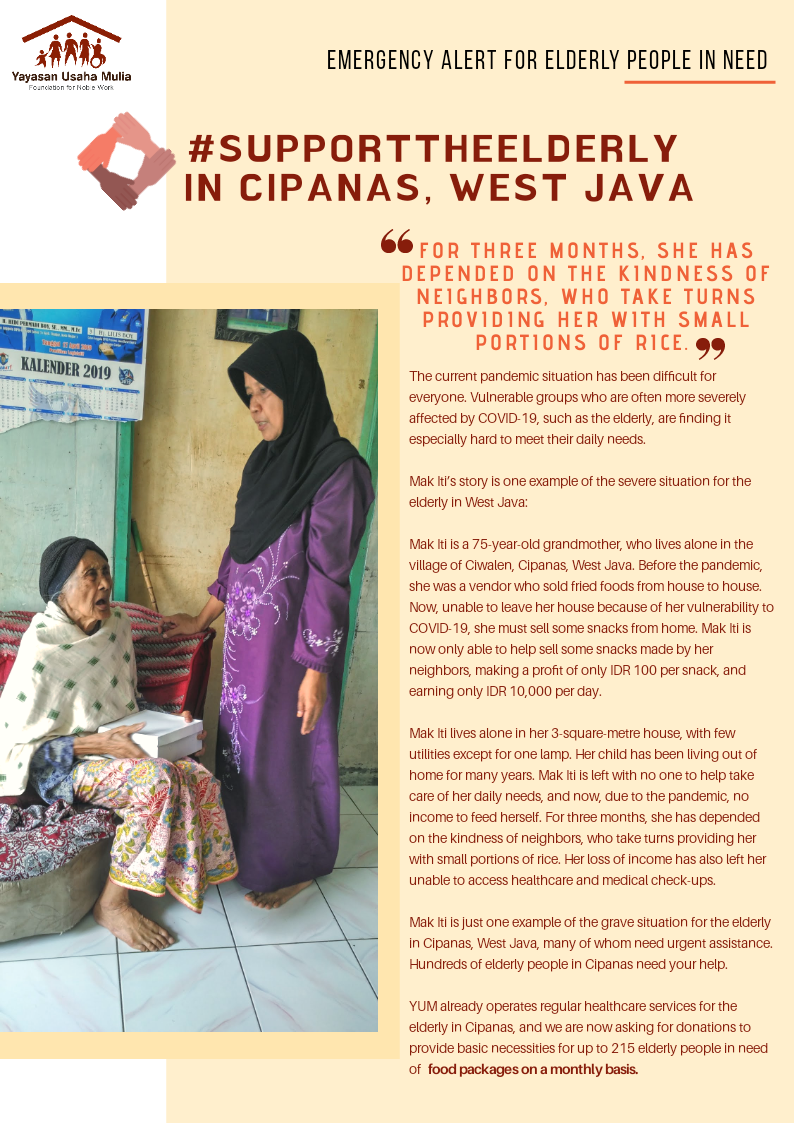 You can help Mak Iti and many other elderly people in the same situation by donating via bank transfer, PayPal or use the QR Code to transfer via GoPay, Dana, OVO or LinkAja. Please click on the link below to access the Donate page.
Please add the number 20 at the end of your donation amount (in Rupiah) to signify that you would like your donation to contribute to #SupportTheElderly campaign, for example: IDR 150,020.
We thank you for your generosity and kindness in helping the elderly of Cipanas.