15 March 2022
PREVIOUS POST
NEXT POST
Communities Transformed through Improvement of Water and Sanitation Conditions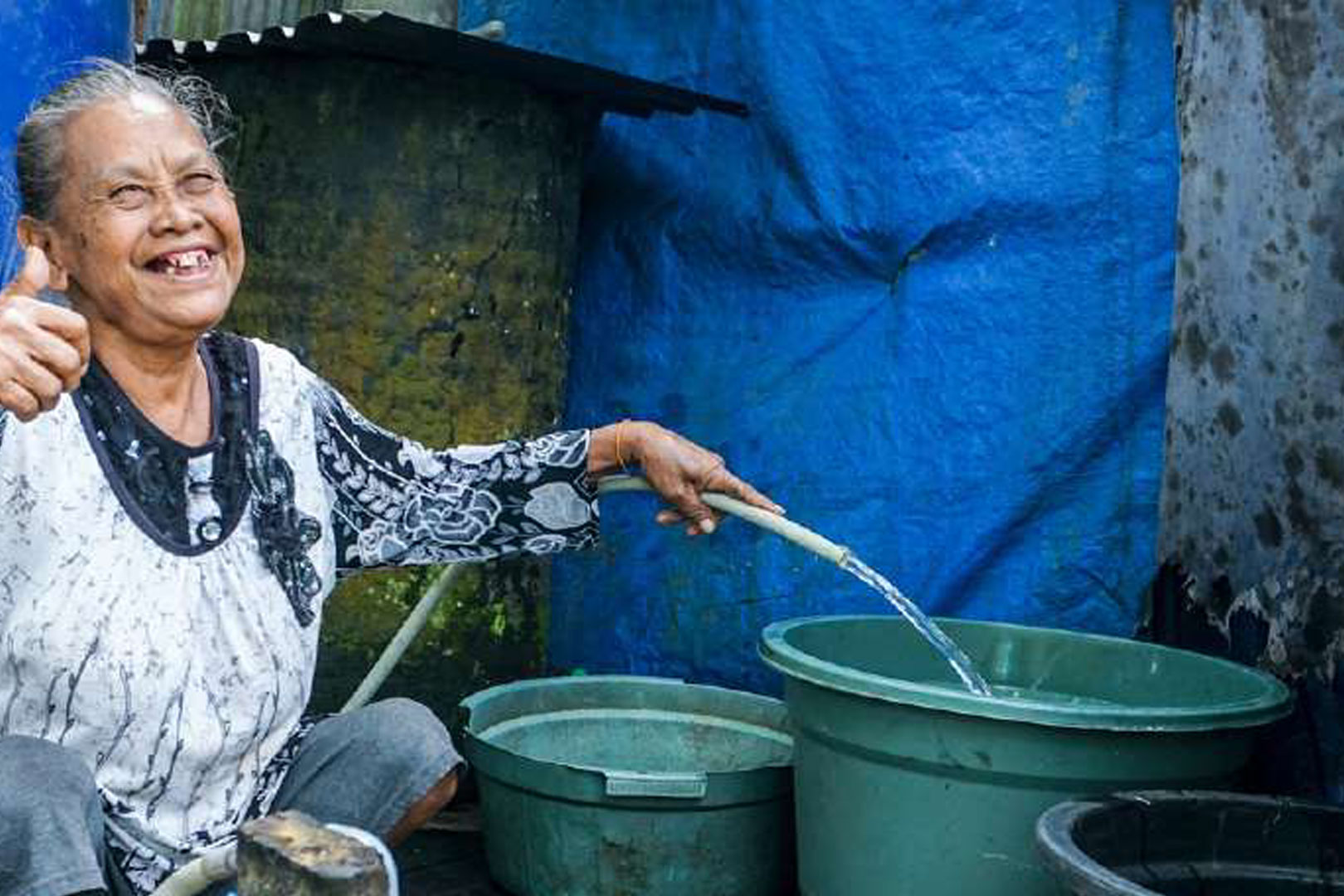 In 2018, our team in Central Kalimantan identified the extent of poor water and garbage management and the deficient (or even non-existent) toilet systems, which put at risk the safety of water supplies and people's health in the seven villages located in our project area, the sub-district of Bukit Batu.
To address this dire situation, a Clean Water & Sanitation Program was devised to help reduce the spread of preventable diseases and provide a better quality of life for families living in these seven villages. After an initial survey of about 2,000 households, we realized that it was not enough just to provide clean water and sanitation facilities.
The community work together toward a solution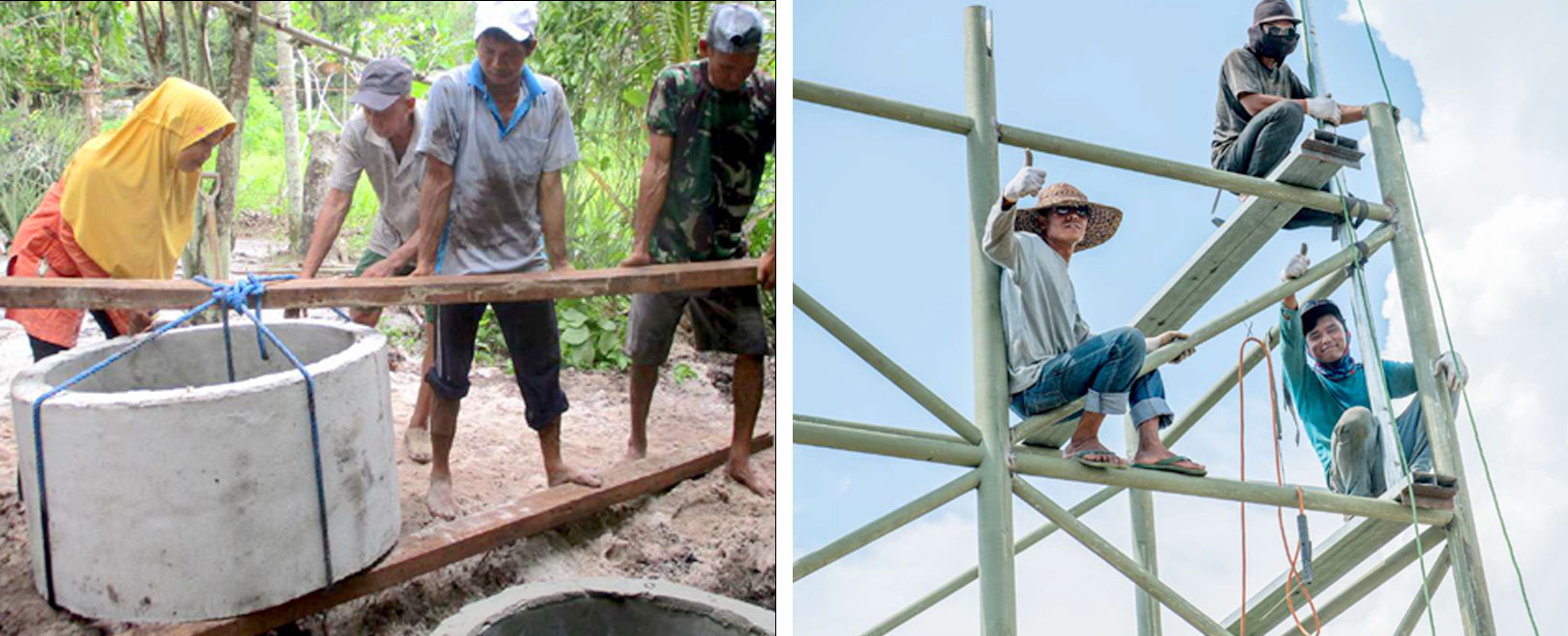 In order to ensure the sustainability of the clean water service, the involvement of the community was vital. Management committees were selected by the community and the members received training to increase their interpersonal skills, accountancy, and management.
About 40 active women community leaders were also given interpersonal skills training in order to successfully engage with their communities on the benefits of better sanitation, clean water, better waste management, and hygiene practices.
Together with the YUM staff, these dedicated women delivered information and raised awareness in schools, and village halls about the spread of disease through poor sanitation and lack of clean water.
The results of the community coming together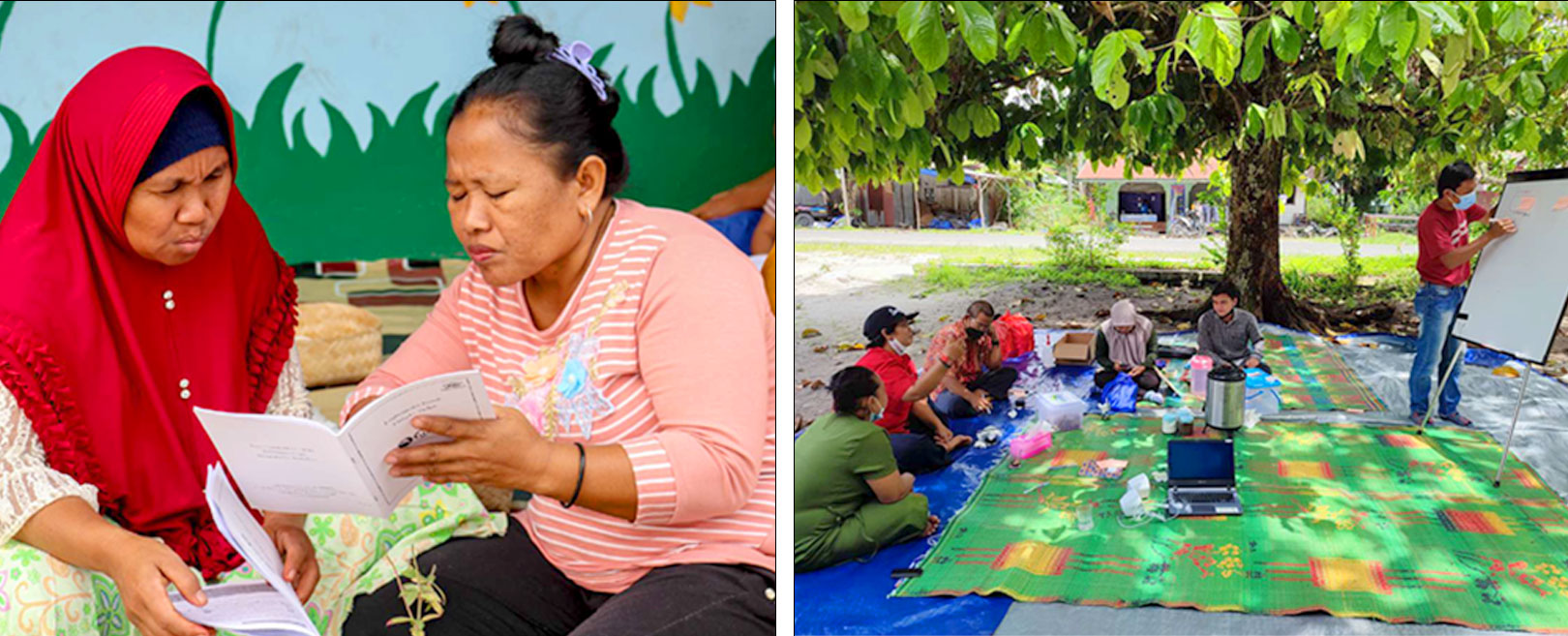 From 2018 to 2021, a total of 183 meetings were held throughout the program for discussions with the community, facilitating problem-solving & decision making.
1 new water tower was built and 3 others were improved serving 114 families with clean water.
400 toilet units with filtration systems and septic tanks were built by families at a subsidised cost.
What began as a massive improvement of water and sanitation for households across 7 villages of Bukit Batu turned out to be an amazing strengthening of the communities. Below is a testimonial of a member of the water management committee: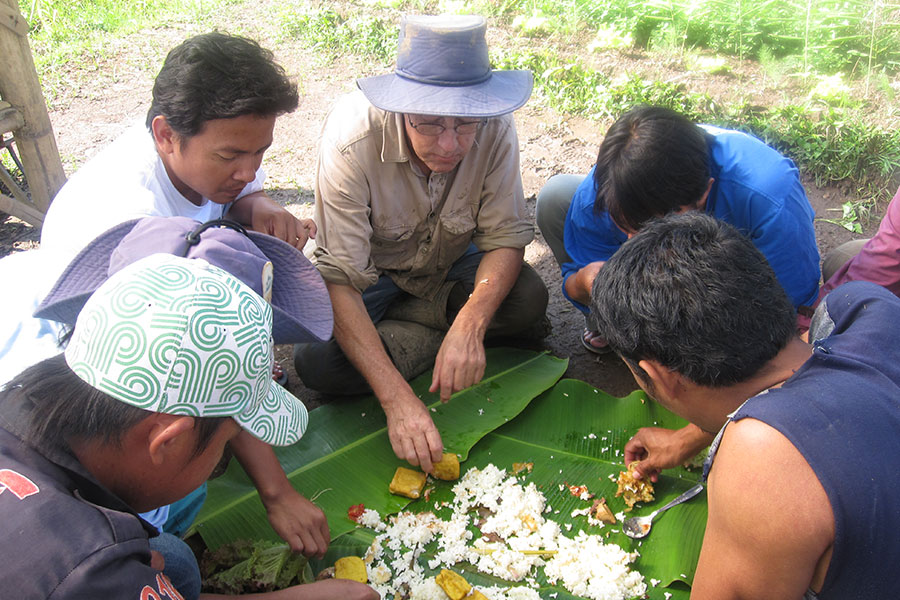 "When the program had been running for only 2 months, our water pump was stolen. Even though we reported this to the police, we couldn't find the thief. As the head of the program, I had mixed feelings of stress, anxiety, irritation, anger, and fear as well. With the support of YUM to facilitate meetings and discussions on the matter with the program members, I felt quite relieved as we tried to find solutions amongst ourselves and other village groups.
Together, we approached the local community cooperatives to borrow money and thankfully we were able to purchase a new pump. From this incident, I learned to be more careful and make a better security system for the pump, and also be more confident in facing problems in my community. Besides that, I am very grateful to all the members who have been willing to cooperate and help each other during difficult times."
Pak B.A. - village of Tumbang Tahai
The ripple effect of the community leaders' transformation
As a consequence of the community leaders' increased capacity, a new sense of confidence and self-worth emerged; they have become proactive in caring and building up their communities. As the project came to an end, the community leaders continued serving their community through other activities. They have gone beyond their status quo and are eager to participate and implement programs that may benefit their communities.
As a result, it was possible to deliver the ongoing stunting prevention program which has attracted the participation of local health services and midwives, as well as volunteer medical support to pregnant mothers by a private health entity.
In 2019, Kalimantan was once again assailed by Fire and Haze. These fearless community leaders worked on a campaign with local authorities, and the police, and as a result the Bukit Batu sub district reported the lowest number of hot spots..
In 2020, the community leaders came together to deliver a much-needed Covid-19 Prevention and Relief campaign during the first months of the crisis. Once again Bukit Batu was one of the sub districts in Central Kalimantan registering a lower number of cases compared with similarly populated neighboring areas.
In 2021 heavy rain and deforestation created the worst floods in the region in recent years. Once again, the community leaders together with YUM cooperated with other institutions and reached out to offer relief to the community.
From this, a thought emerges: "If human quality finds the right grounds and nourishment, it is able to naturally grow and multiply,› creating a more humane society."