23 November 2020
PREVIOUS POST
NEXT POST
Bringing clean water to Tumbang Tahai village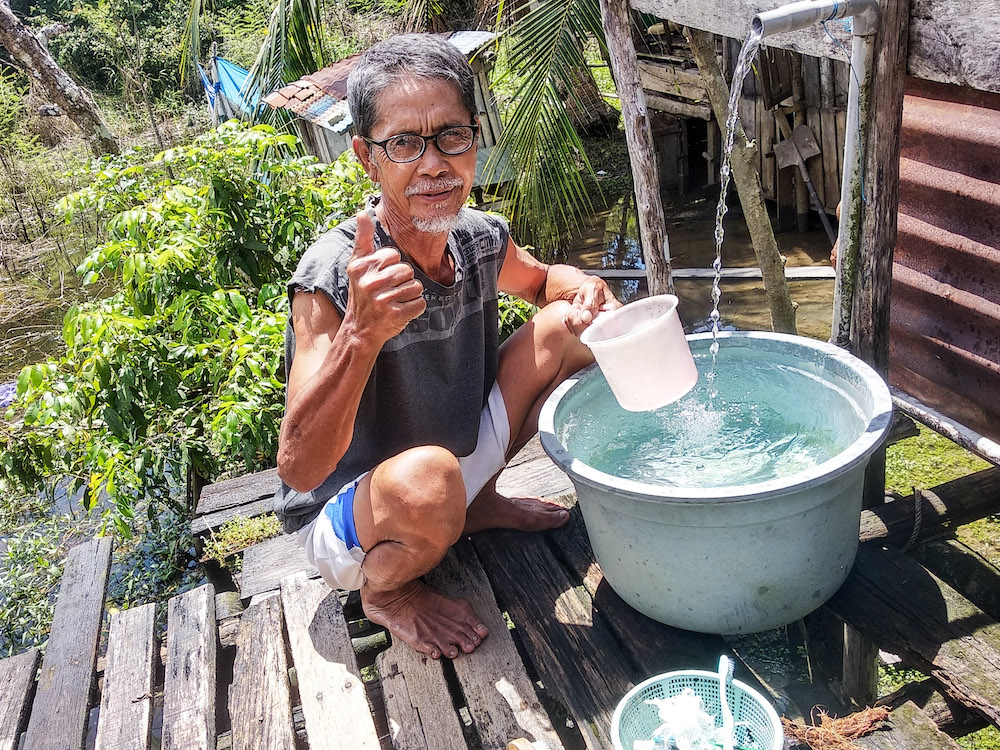 Since 2000, YUM has successfully installed clean water towers and established networks in four villages in the sub-district of Bukit Batu, serving more than a thousand people. With the aim to reduce the spread of preventable diseases and to provide a better quality of life for families living in seven villages of Central Kalimantan, YUM started a community led approach to provide clean water, sanitation and better waste management and hygiene practices.
In the past 2 years, one water tower was built and two more were repaired so families would no longer need to go to the river to shower and wash, nor ask water from neighbors who had wells. Below are a few stories from the field: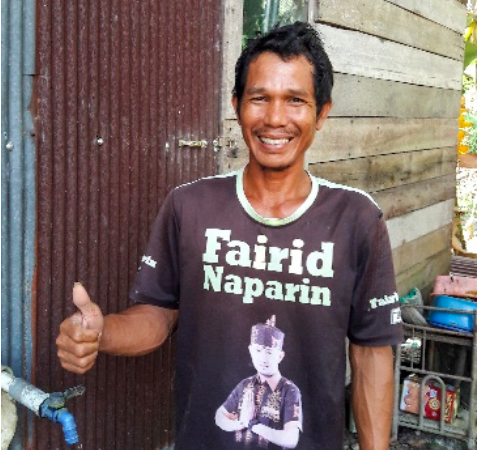 Abdul Hari, 37 years old, Tumbang Tahai village
I work as a casual laborer, whatever work I do is for the sake of my family. Before joining the Water Tower program, my family had quite a hard time getting water. To shower and wash clothes I had to go to the river which is quite far from the house. To cook and wash I asked neighbors for water, and to drink we bought refills which cost Rp. 5,000 per gallon.
I was very happy when the RT (Neighborhood Head) said that in my area there would be clean water tower with the assistance from YUM. At that time, I immediately told the RT that I wanted to join the program because my family really needed clean water. Now I am happy and I feel very much helped by the construction of the water tower on because my family can easily get access to clean water for necessities such as bathing, washing clothes, cooking, drinking etc. All without having to go to the river or ask neighbors again.
My hope is that this program can continue and can help other areas where it is difficult to get clean water.
Bahrudin (see photo above), 60 years old, Tumbang Tahai village
I am Bahrudin, usually called Pak Udin, I am a brick maker. Before joining the Water Tower program, I used a pump borehole but often had trouble getting water when there was a blackout or daily power cuts. After joining the program, I felt the benefits, especially my reduced electricity costs. I was not afraid of power outages, and when using water, it was very easy because I only had to open the tap, the water flowed smoothly.