31 August 2021
PREVIOUS POST
NEXT POST
Amazon and Amazon Web Services Indonesia donate 500 grocery kits for vulnerable families in West Java
Halfway through 2021, the number of COVID-19 cases in Indonesia increased drastically. Even with the introduction of vaccines, there are still many people who are infected every day. The number of cases became alarming and the Indonesian government enforced emergency public restrictions (PPKM) for the second time.
Just like the previous public restrictions, those living in poor conditions are the ones impacted the most. In rural Indonesia, many breadwinners are daily (informal) workers, such as farmers and construction workers, and the pandemic has caused many of them to lose or see a decrease in their source of income. Many struggle to provide basic needs such as daily food for their family. One example is a family of four grandchildren, taken care of by their grandmother, Ibu Siti (not her real name), who is the sole breadwinner in the family. Since the pandemic, Ibu Siti's job as a massage therapist has seen a sharp decline, and is also a great risk to her own health, so the income she receives is rarely enough to keep food on the table.
Thankfully, YUM has just received a donation of 500 grocery kits to be given to families in Cipanas, West Java. The grocery kit is composed of a healthy variety of carbohydrates, protein and dairy to ensure that they have varied nutrition to stay healthy during the pandemic. We all know that health is of the utmost importance in this era of pandemic.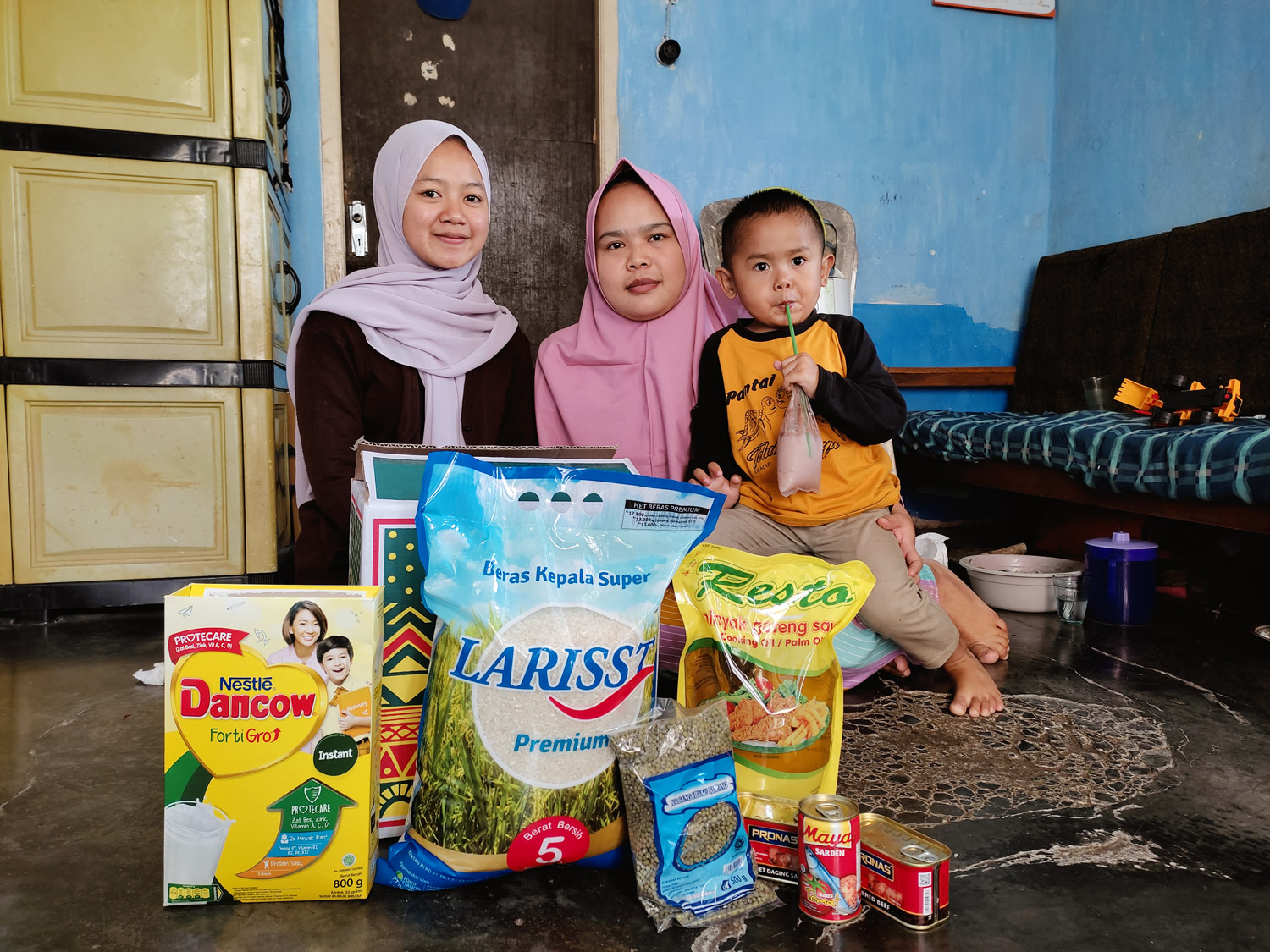 With the help of local expedition service, SiCepat, the grocery kits were delivered in a timely manner to our project offices at Cipanas, and distributed in the few days after their arrival. Working with the local government, led by the Head of the Sub-District of Sukaresmi, the beneficiaries were chosen from low-income families struggling during the pandemic, especially the elderly and those with small children.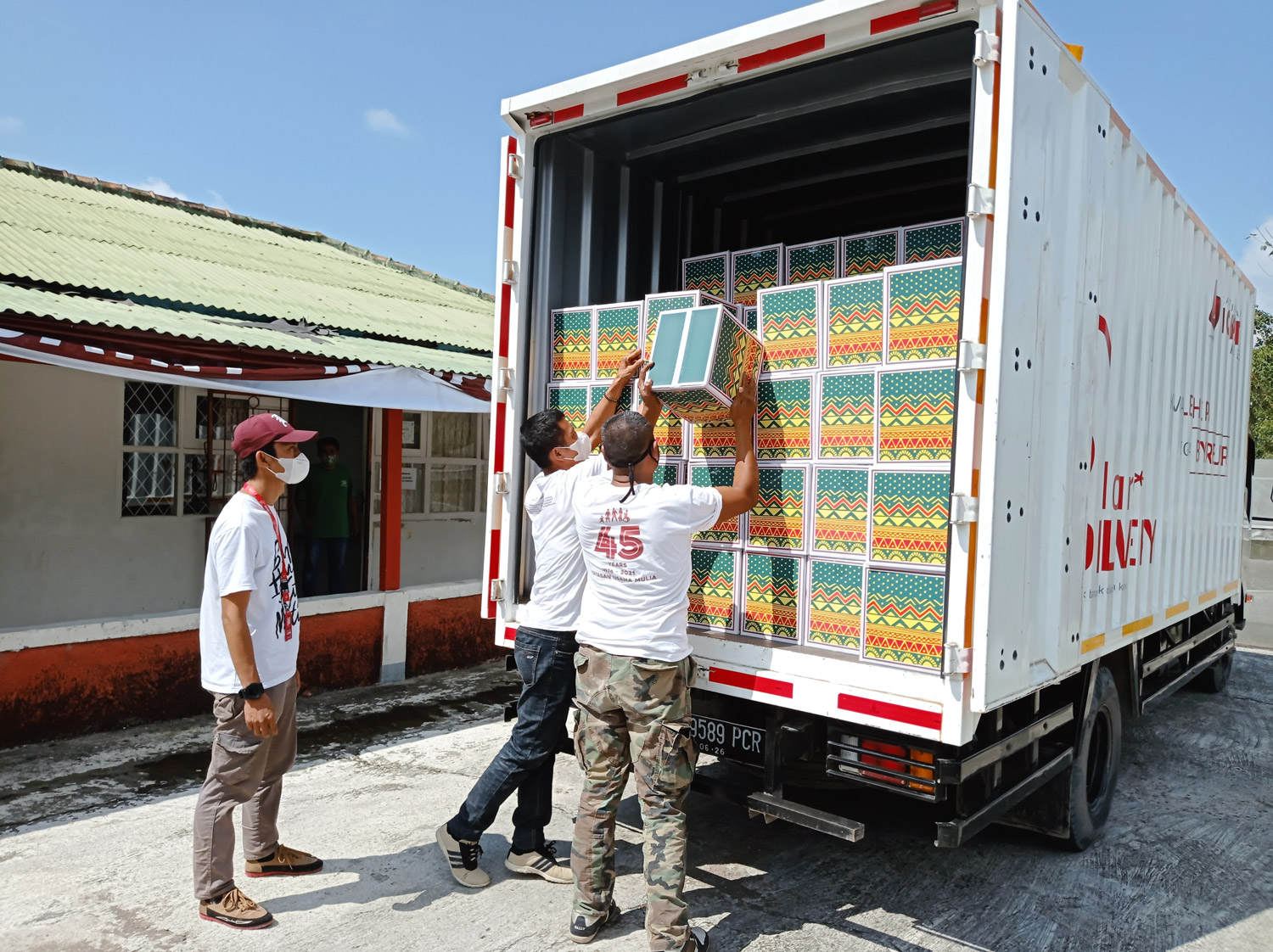 On behalf of all our beneficiaries, we would like to thank Amazon and Amazon Web Services Indonesia, as well as SiCepat Ekspres, for their generous donation to those families most in need during this difficult period.